Galaxy Z Flip screen and battery might not be so bad after all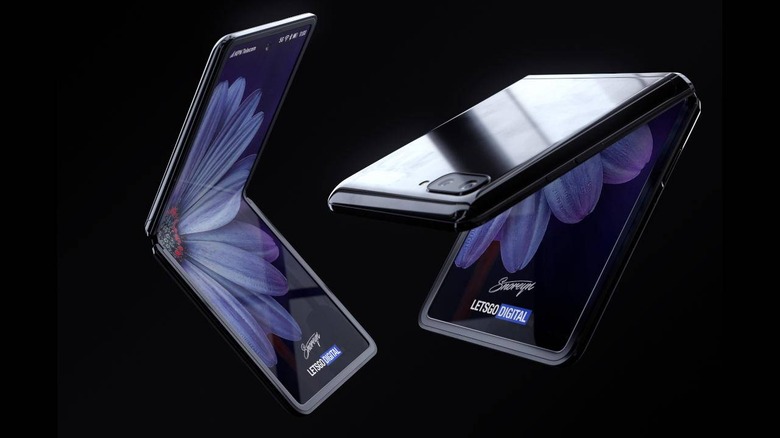 If you simply base it on fan renders, Samsung's second foldable phone will be awesome. But if you base it on the previous Galaxy Fold and a few leaks, the Galaxy Z Flip might be something of a mixed bag. As we move closer to the announcement and launch of the foldable flippable phone, more details are starting to come in and, based on this latest pair, the Galaxy Z Flip might indeed offer an overall better experience than its predecessor.
It is already known that Samsung will be switching to a new Ultra-Thin Glass (UTG) material for its foldable screen on the Galaxy Z Flip but there are still some concerns that it will be just as scratch-prone as the Galaxy Fold's polyimide (PI) plastic panel. Or at least still be as fragile, which is something a bit expected for a flexible display.
According to XDA's Max Weinbach, Samsung is adding another layer of protection on the Galaxy Z Flip, putting a plastic material on top of the UTG layer. That means if the screen does get scratched, it will just be the plastic, not the more expensive glass. Weinbach also notes that even the Galaxy Fold's plastic screen wasn't easily scratched just by folding and unfolding the device repeatedly.
The tech journalist also shared one other good news about the foldable phone and its earlier presumed dismal battery. He says that the Galaxy Z Flip will have a 3,300 mAh battery, which is most likely made up of two packs, one of which was the earlier leaked tiny 900 mAh battery.
The Galaxy Flip Z has a 3300 mAh battery. Along with the Snapdragon 855, this should be pretty ok in everything. About the same battery live as the mid size S10.

— Max Weinbach (@MaxWinebach) January 14, 2020
This definitely bodes well as far as specs go but not for the prospects of affordable pricing. The larger battery, somewhat high-end but year-old processor, and additional materials for the foldable screen could push prices higher. Samsung would have to cut corners to price it competitively with the upcoming mid-range foldable Motorola Razr.