Galaxy Z Flip Oscars ad bares all, throws subtle shade at Razr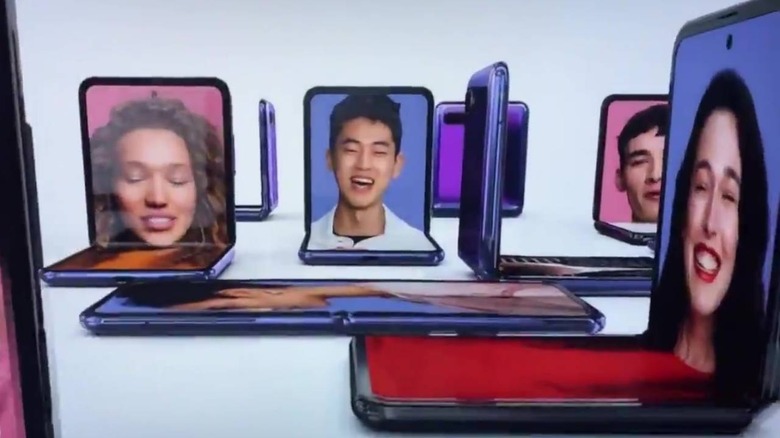 The Motorola Razr has had its chance in the spotlight and it might have blown it if you take initial reviews into account. Samsung will naturally take the opportunity to advertise what might potentially be a more durable option. And what better way to do that before its actual debut than by putting up an ad for all the stars to see at the Academy Awards. And, unsurprisingly, Samsung didn't miss the chance to poke a bit of fun at the Galaxy Z Flip's rival.
OK, it might not exactly be a jab but considering didn't include this warning in the Galaxy Fold last year, it's certainly curious it does so now. Just before the Motorola Razr launched, Motorola published a few videos about its first foldable phone and included the disclaimer that creases and bumps on the screen are normal. Lo and behold, Samsung is now saying the same, except in very small fine print.
This short spot, barely 30 seconds in length, is the closest look at the Galaxy Z Flip Samsung has given without actually saying its name. Then again, given how much has already been leaked and that it's getting announced on Tuesday anyway, there's barely anything to hide anymore.
The clip shows some of the features and design we've come to expect and some hints at who Samsung designed the phone for. The ability for the Galaxy Z Flip to stay at a 90-degree angle makes it perfect for video chats and convenient for selfies, which is probably why all the faces shown in the ad are from a younger generation. Hopefully, a generation that can afford the $1,400 price tag.
The video also barely shows it but it seems that the Galaxy Z Flip, unlike the Motorola Razr, still doesn't fold completely flat. it's not as bad as the Galaxy Fold but could still be a point of concern for users. Hopefully, Samsung has learned its hard-earned lessons by now.