Galaxy Z Flip has two more surprises to leak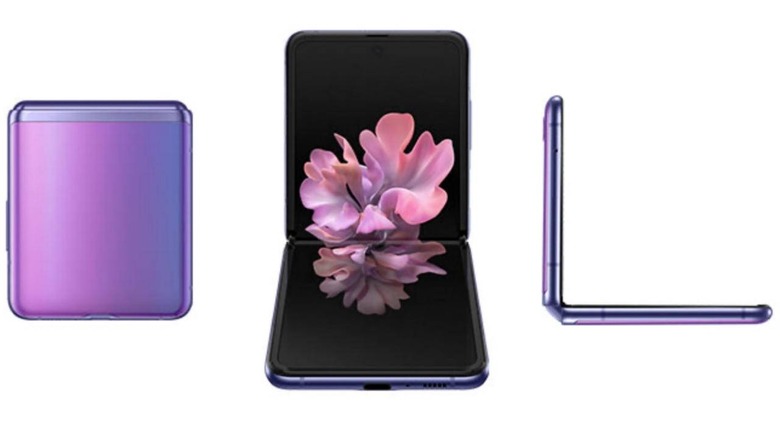 The clock is ticking down to Samsung's big Unpacked 2020 event in less than two weeks but, truth be told, the public probably knows more than enough to sate their curiosity. Now it seems that the Galaxy Z Flip has just a bit more to give and while these new details won't exactly make or break anyone's decision to buy one (or skip it), it will at least make that $1,400 price tag feel a bit more worthwhile.
Despite having a 6.7-inch screen that's quite average with today's smartphones, the Galaxy Z Flip will feel a bit small simply because of the fact that it folds down. The hinge mechanism in the middle also makes it necessary to rearrange and even drop some components, to it might be a pleasant surprise to find out how much it's packing.
For one, the foldable clamshell might sound larger than it is thanks to stereo speakers. On smartphones, that means using the top earpiece speaker as the second output, though usually only under certain circumstances like holding the phone in landscape orientation. Still, that's a significant feature over the usual bottom-firing solo speaker act.
Ishan Agarwal also mentions that the Galaxy Z Flip will support 12-watt wireless charging. That's a staple on Samsung flagships but, again, given the economy of space and price constraints, it wasn't a sure thing. Even more surprising if it touts 9W Wireless PowerShare, a.k.a. reverse wireless charging.
These details don't exactly change the nature of the Galaxy Z Flip but do at least suggest it won't be so gimped compared to less expensive premium phones. Of course, the dual cameras on its back may bite harder than not having wireless charging or stereo speakers. Then again, you're probably not going to buy this phone for its cameras anyway, presuming you can actually buy the Galaxy Z Flip in your market.