Galaxy Z Flip hands-on videos hype up the second foldable clamshell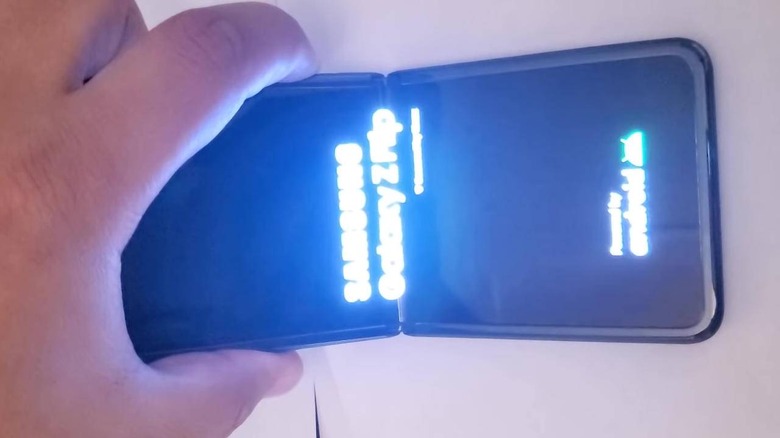 It may seem like it's playing second fiddle to the Motorola Razr but, from the early reviews and impressions, it's probably good that the Galaxy Z Flip isn't coming in first. It isn't Samsung's first dance with a flexible display either so there might be hope that it will end up as the better phone. Judging by what may be the closest we'll get to live videos of the device this close to the announcement, it could very well be the case.
One of the earliest feedback from reviewers about the Motorola Razr was the creaking sound it made when opening up and folding down. Although the company downplays a test that showed how short-lived the hinge can be, there's no getting around the fact that it doesn't exactly inspire confidence in the phone's design and durability.
The Galaxy Z Flip's hinge is supposed to be different and more inconspicuous but Samsung has the benefit of hindsight to know what works and what doesn't. The video's background music overpowers the ambient sound but there doesn't seem to be a discernible creak here. There's also that rather satisfying snapping sound when you close the phone.
The other criticism of the Motorola Razr is its specs, especially considering it's $1,500 price tag. Thanks to a second video, this time showing a bit of CPU-Z, we can see confirmation of just how much more powerful the Galaxy Z Flip phone is. Sadly, we didn't get a glimpse of the battery that will also be drained even faster.
At $1,400, the Galaxy Z Flip is cheaper yet more powerful. Hopefully, it will also be more durable. The video also confirms that the phone will be on AT&T but that exclusivity might not actually last that long.