Galaxy Wearable app bug won't let non-Samsung phones log in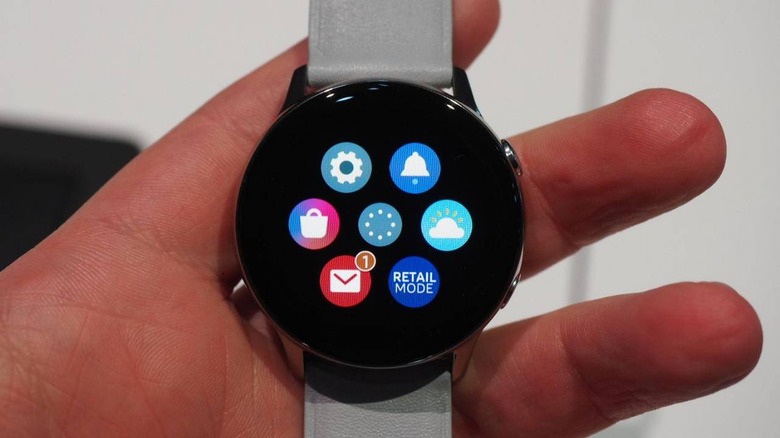 While Samsung may be scrambling to do damage control over its $2,000 Galaxy Fold fiasco, it may have caused yet another problem for its wearable customers. Owners of Samsung Gear and Galaxy Watch devices are now reporting being presented with a "white screen of death" when trying to log into their Samsung accounts via the Galaxy Wearable smartphone app. Curiously it only seems to affect phones from brands other than Samsung.
The issue was sadly overshadowed by the whole Galaxy Fold drama but that doesn't make the problem less critical. In fact, considering the ratio between actual Samsung Gear/Galaxy Watch owners and early adopters of the foldable phone, the pain for owners is perhaps much greater. And they have been suffering much longer too.
The first reports regarding problems with the Galaxy Wearable app started late last week and, by now, has ballooned into 73 pages on the Samsung US Community forums and still growing. There is no theory on why is it so other than it's a bug, plain and simple. All the user needs is to try and log into their Samsung account via the app and instant blank white box.
The one discernible pattern is that it affects only non-Samsung phones are affected. Affected phones include those from Google, OnePlus, Motorola, and Xiaomi. Everything is fine and dandy on Samsung phones, though.
Samsung is reportedly looking into the issue and will hopefully prioritize a simple software fix over a huge hardware design problem. At the moment, however, those already bitten by the bug have no choice but to wait for the fix. Those that aren't affected should avoid resetting the app or their wearable or logging out.