Galaxy Watch name confirmed, Samsung Bixby inside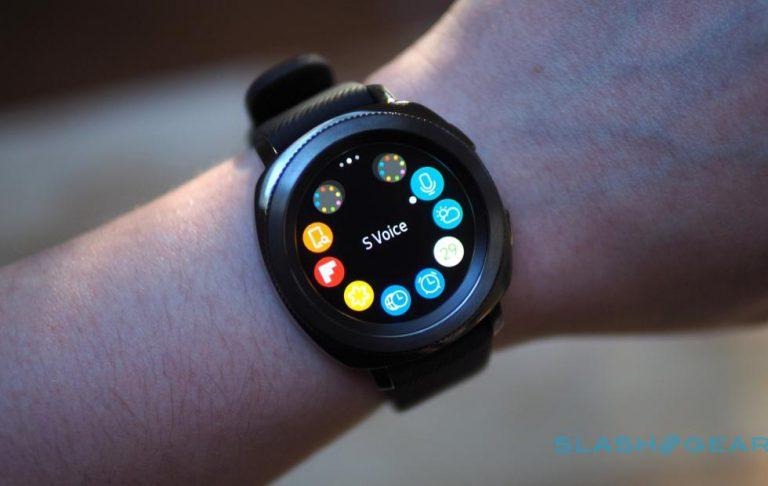 This year might be a slow one for Samsung. The Galaxy S9, despite re-imagining the camera, isn't doing so hot. The Galaxy Note 9 due in a month may have a few tricks up its sleeve to make it more interesting than what it so far looks like. The most interesting Samsung product this year, however, might ironically come from its least interesting line: smartwatches. Its name, its OS, and its features are pretty much still in flux, which, at the very least, makes it sound a bit more exciting.
Is it the Gear S4 or the Galaxy Watch? Depends on who you ask, it could be both. There is now, however, a registered trademark on "Galaxy Watch" (via GalaxyClub) that at least tells us that the name and, presumably, the smartwatch do exist. Whether it will be Samsung's only smartwatch model this year is still an open question.
If it is, then Samsung has indeed made an about-face and is banking on Wear OS now instead of the Tizen OS it has been using since the first Gear S smartwatch. There are definitely pros and cons to that change of strategy and only time will tell which is which. It will, however, definitely dictate which apps will be on the smartwatch.
That makes the news about Bixby on the Gear S4/Galaxy Watch both expected and not. Although Bixby has been out for more than a year now, Samsung's homegrown AI assistant has not descended on any of the current smartwatches. The Gear S3 is unfortunately still left with the deprecated and near useless S Voice.
At the same time, it does raise the question of how Bixby will be supported and how well. Bixby on Wear OS is definitely a possibility but it almost makes more sense to see Bixby on Tizen, which Samsung controls more. Plus, Wear OS is coupled quite tightly with Google Assistant. This "confirmation" of Bixby support from SamMobile could indeed be proof of a separate Gear S4, pitting the two smartwatch platforms against each other.