Galaxy Watch Active specs leak leaves one question unanswered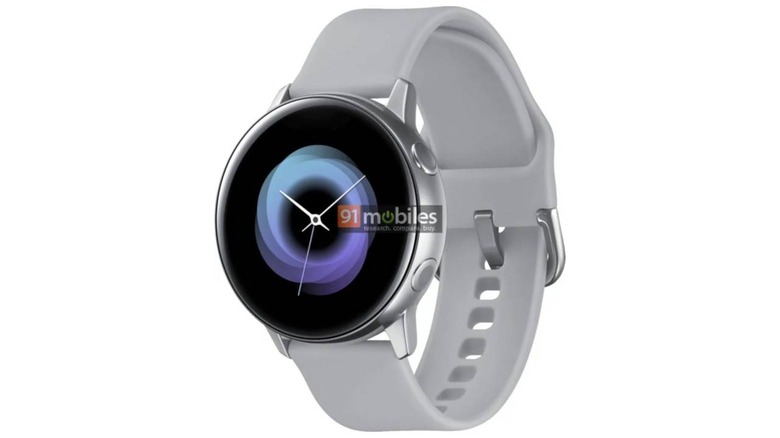 Samsung may have just made its next smartwatch, which will undoubtedly be eclipsed by the Galaxy S10 and its foldable phone, a bit more curious. Sadly, it might not all be in a good way. Recent leaked images of the Galaxy Watch Active, now believed to be the name of what was previously called the Galaxy Sport, hinted at the removal of Samsung's iconic rotating dial. Now a new leak has come up detailing the wearable's specs but comes up short in answering that mystery.
In some aspects, the Galaxy Watch Active is an upgrade from the last Gear Sport that launched in 2017. Based on leaked firmware obtained by XDA, the smartwatch will have a larger 1.3-inch screen and a newer Exynos 9110 chip. There's also the addition of speakers and an LTE option.
In some ways, however, the Galaxy Watch Active is a step backward. The biggest is the battery, which was noted to only have a 230 mAh capacity. Even for compared to the smaller Galaxy Watch, which has a 270 mAh battery, the Galaxy Watch Active is disappointing.
The firmware, sadly, has no hints about the rotary control. Silence on the matter might be a good thing, considering how that unique feature has been a staple of Samsung's smartwatches for generations. Then again, the company is known for making unpopular decisions for the sake of prettier products.