Galaxy Watch Active 2 will do an Apple Watch 4 with health features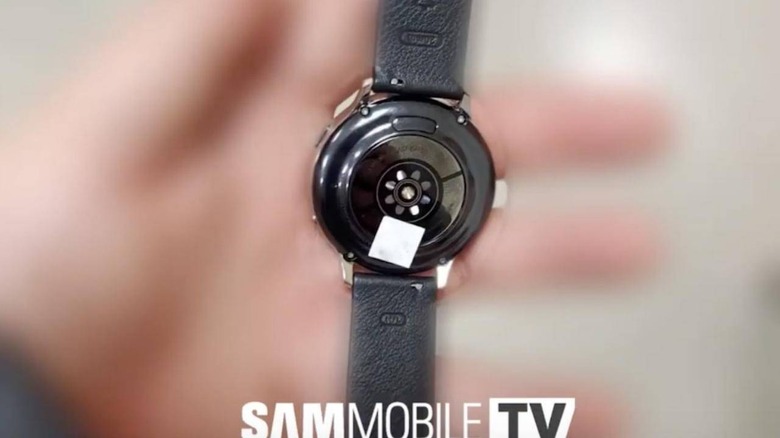 For a few years now, Samsung has been able to hold its own in the smartwatch market despite having its own walled garden with little support from major apps. The Gear S, now Galaxy Watch, series set itself apart with a unique interface and a unique rotating bezel. One of those seems to be permanently gone and the Galaxy Watch could be on its way to becoming just like any other smartwatch. And now a new tip suggests Samsung might be lifting a few ideas from Apple yet again.
That rotary bezel has been Samsung's iconic feature on its smartwatches but was noticeably absent on the Galaxy Watch Active. It was initially thought to be a fluke but recent leaks suggest that the Galaxy Watch Active 2 will similarly ditch the unique control for the sake of a slimmer design.
If that weren't enough to make the smartwatch a divisive product, SamMobile has yet another tidbit that could ruffle feathers, be it Samsung smartwatch fans or especially the Apple Watch faithful. If true, then the Galaxy Watch Active 2 could be the most advanced consumer smartwatch in the market next to the Apple Watch. And it will reach that status by basically implementing what the Apple Watch 4 has.
That means that it will have an ECG sensor and it will warn users of potential atrial fibrilation problems. This has been one of the key features of Apple's latest wearaable and one that helped endear it to health and medical enthusiasts. It will reportedly also have Fall Detection, just like the Apple Watch.
Admittedly, these are great features to have on a smartwatch and, once the components have become commoditized, it will be available on more smartwatches eventually. That's not going to save Samsung from being criticized for aping Apple's innovations yet again.