Galaxy View 2 To Come With A More Usable Stand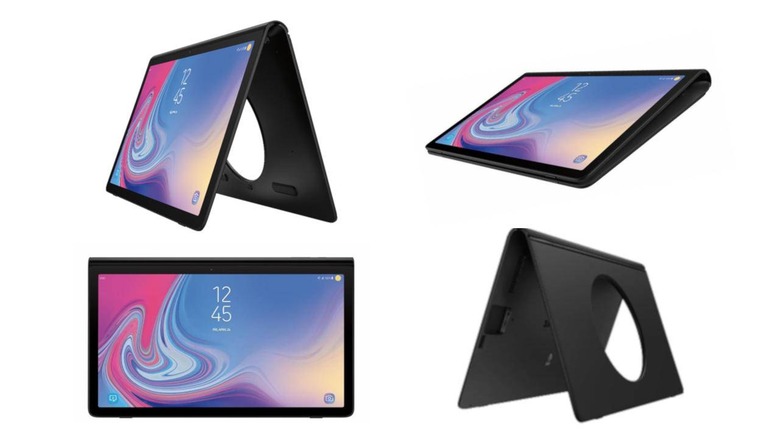 Remember the Samsung Galaxy View? You'd be forgiven if you had forgotten or even never heard of this oversized tablet that isn't a tablet. It predated smart displays by a few years and seemed to offer little in terms of practical use. That, however, doesn't seem to have discouraged Samsung and even AT&T from making a second one. Fortunately, it seems that the Galaxy View 2 will correct some of its predecessor's missteps.
For one, the giant slate will be a bit smaller. From 18.4 inches, the device will reportedly come in a more compact 17.5-inch one. Even that small a trim speaks to its potential as a portable viewing device. But the Galaxy View 2's defining feature will be its stand.
Instead of a fixed-angle kickstand, the Galaxy View 2 is leaked to have a hinged stand that has two positions. In addition to standing upright for viewing, it "closes" at a 30-degree angle that lifts the top edge of the device just high enough for comfortable typing on a big screen. Well, as comfortable as typing on a big screen can be.
One other noticeable design change is the large circular hole on that stand. It might very well be the new Galaxy View's version of a carrying handle since the old one is nowhere to be seen. That does allow the large slate to be carried and hold it in more ways than one like on the old design.
There is no word yet on when exactly the Galaxy View 2 will arrive, but it could be close given how these device photos are now available. The photos also hint that it will be available via AT&T, though it isn't clear whether there will be other options and markets for it as well.