Galaxy Tab S6, Galaxy Watch Active 2 could set a disappointing tone for Unpacked 2019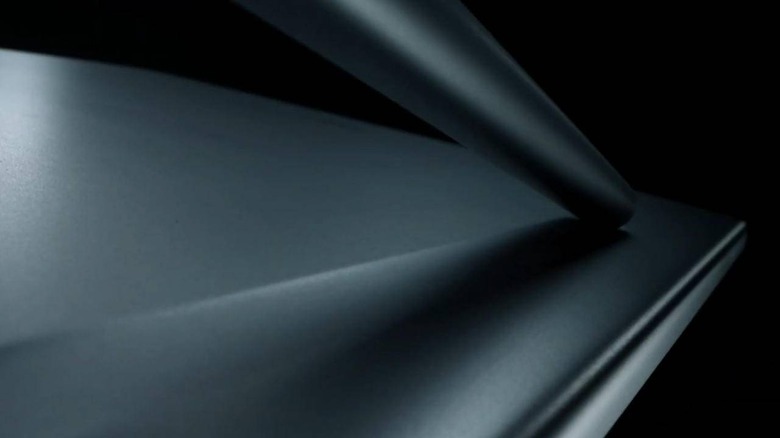 Samsung has a busy week ahead before it unveils its second big smartphone of the year. But before it fully announces what is one of its worst kept secrets, it is going to formally reveal its other worst kept secrets. Samsung has released a teaser video for two other Galaxy devices that will be announced tomorrow and next Monday and it's pretty obvious that it will be all about the Galaxy Tabs S6 and Galaxy Watch Active 2, respectively. But instead of drumming up hype for the Galaxy Note 10, the two could have a dampening effect on the excitement instead.
Based on recent rumors, the Galaxy Watch Active 2 could end up disappointing fans of Samsung's smartwatch line. Design-wise, it's going to be a dead knocker for the Galaxy Watch Active, which means it won't have that rotating bezel mechanism. But if those same rumors are correct, it might have touch-sensitive bezels instead to support the same swiping gestures around the edges.
Other than that, the Galaxy Watch Active 2 could end up being just more of the same. The ECG feature that was rumored for it might be delayed until 2020. It will at least upgrade to Bluetooth 5.0 but it remains to be seen if battery life and range improvements will be palpable. It could end up having no substantial effect in the long run.
Slightly more interesting perhaps is the Galaxy Tab S6 but not exactly in a good way. The teaser below pretty much confirms the dent on its back that will hold the S Pen as well as what might be the charging contact point. At least the groove might not be that deep as renders seem to suggest.
What the video doesn't confirm is the dual cameras that the tablet will sport on its back as well. That will be composed of a 13 megapixel f/1.9 sensor and a 5 megapixel depth sensor. That, along with a Qualcomm Snapdragon 855, 6 or 8 GB of RAM, and a keyboard cover with a trackpad earmarks the Galaxy Tab S6 for professional use cases. Given there was no Galaxy Tab S5, this could be the flagship tablet that Samsung fans have been waiting for.
It could, however, also be the one that they might not want. The additional features of the Galaxy Tab S6's S Pen will require charging the stylus, something they haven't been accustomed to. Samsung's potential charging solution doesn't seem to sit well with early perceptions of the design. Having an additional depth sensor that will rarely be used doesn't seem to be a good idea if the additional build cost will result in a higher retail price.
Of course, these is mostly conjecture based on unofficial information gathered over the past few weeks. Given the Galaxy Note 10 is already getting mixed receptions based on rumors as well, how these two devices turn out could set the mood for Samsung's Unpacked event next week.