Galaxy Tab S6 continues to leak, battery and cameras detailed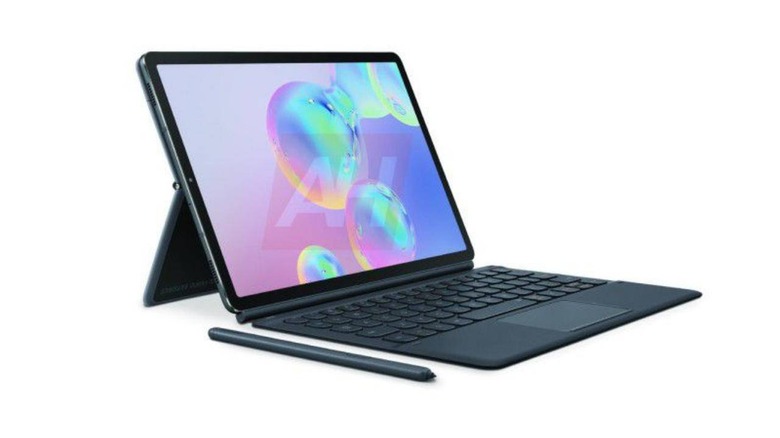 Given that the Galaxy Note 10 is practically already completely known and that the Galaxy Watch Active 2 has been given the same treatment, there might be fewer things for Samsung fans to chew on in the months ahead. Fortunately, it actually does have one other high-profile device to spark some interest, at least for those who still believe in the power of the slate. The Galaxy Tab S6 picture is slowly but surely getting built up and, aside from the odd indentation, it's shaping up to be a good picture too.
The Galaxy Tab S6 could be defined by two stand out features. The first is that groove on its back that's supposed to hold and charge the S Pen. It's not unlike the idea with the Apple Pencil 2 but some might argue that it's implemented in a less than pleasing way.
Fortunately, that's not all there is in the tablet. There's also the dual cameras on its back, with a 13 megapixel f/1.9 sensor and a 5 megapixel depth sensor. The front comes with an 8 megapixel camera only.
As for raw power, the tablet is expected to tout the Snapdragon 855 with 6 or 8 GB of RAM and 128 or 256 GB of storage. All of that will be powered by a 7,040 mAh battery while keeping the weight manageable at around 420 g. In other words, Samsung will be packing quite a lot in a small 10.5-inch tablet while trying to retain its portability to rival the iPad Pros.
The Galaxy Tab S6 will undoubtedly be positioned as a mobile device for working professionals, especially with the addition of trackpad on the keyboard cover according to leaks. Whether the new S Pen groove will be seen as something professional-looking or haphazardly designed, we'll have to wait for the real thing to land to judge.