Galaxy Tab S6 5G brings high-speed data to a larger screen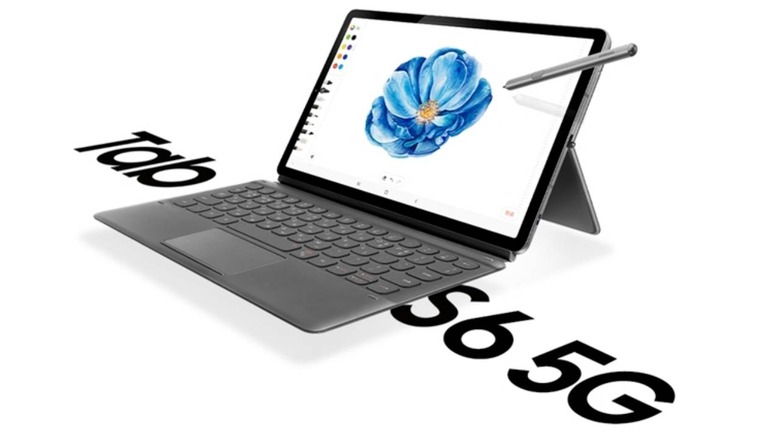 5G is the buzzword in the mobile market these past months but most of the marketing and the spiels have naturally revolved around smartphones. The fast speeds that the next-gen network brings are always spoken of in relation to streaming and gaming, use cases that are perfect for screens larger than even your smartphone. That's why Samsung is trying to beat others in an ever-shrinking tablet market by bringing what it claims to be the world's first 5G-enabled tablet, its very own Galaxy Tab S6 5G.
This 5G version of the premium Samsung tablet is really no secret. It already officially confirmed its existence earlier this year when it boasted about the number of 5G phones it already shipped. In that context, it might not even be the first 5G tablet at all, that is if one considers the Galaxy Fold, which was available only in a 5G variant in South Korea, also a tablet.
This new version of the Galaxy Tab S6 doesn't seem to bring anything new to the table other than 5G. Of course, if you take Samsung's word for it, that alone is a very important upgrade, enough to justify its price jump. In everything else, however, it's still the same Galaxy Tab S6 Samsung launched in August last year.
Samsung hasn't released official specs yet but that does suggest it still uses the Snapdragon 855 inside, albeit with the 5G modem add-on. That didn't seem to affect the tablet's thickness and weight in the slightest, still clocking in at 5.7mm and 420g, respectively. It still doesn't come with the keyboard in the box but at least ships with the "evolved" gesture-enabled S Pen.
That single 5G addition bumps the price up to 999,900 KRW, roughly $850, which is a rather big jump from the $650 of its 4G incarnation. Samsung is naturally offering a few bundles and deals to soften the blow. For now, the Galaxy Tab S6 5G is available only in South Korea and the company has made no hints about plans for global availability.