Galaxy Tab S4 reviews put the nail on Android tablet's coffin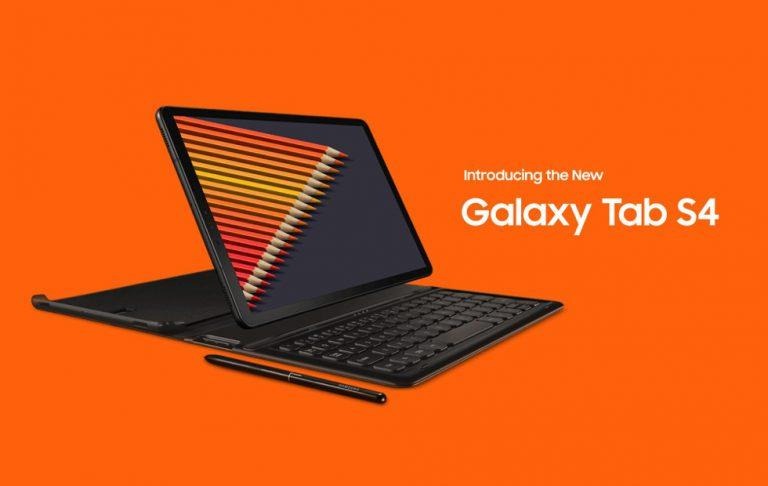 Samsung isn't having a good year, especially after its Galaxy S9 and S9+ are turning out to be duds in the market. It is, to some extent, rushing to plug up the holes of its ship with the Galaxy Note 9 later this day, a Galaxy Watch perhaps later this month, and, of course, the already announced Galaxy Tab S4. That last bit is supposed to be the Android tablet to take on Apple, Microsoft, and Google. But if so, then Samsung is in bigger trouble than it might have presumed based on the early reviews of the slate that's supposedly meant to replace your laptop.
An OK tablet
Almost all the reviewers seem to agree: the Galaxy Tab S4 is a good Android tablet. The display is its biggest asset, just like any Galaxy Tab S before it. The included S Pen is definitely an improvement both in design and in software features. And the cameras are pretty much what you'd expect for tablet cameras.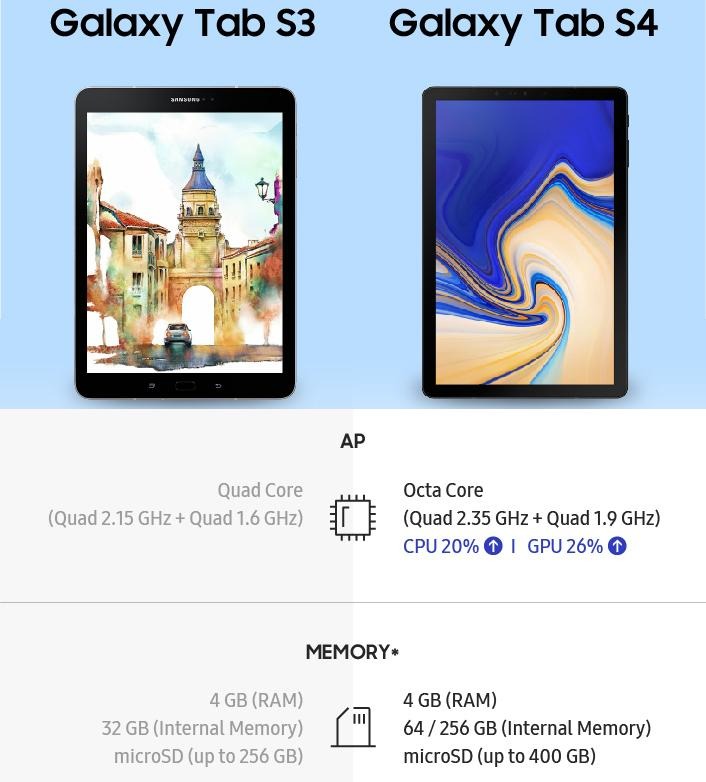 The Galaxy Tab S4, however, isn't that great a tablet. Its specs are from last year and while that might normally be a deal breaker, the 4 GB RAM is definitely pushing it when it comes to the Galaxy Tab S4's key feature. Despite the AKG branding, phoneArena found the quad speakers to quite disappointing, lacking the punch you'd expect from an iPad Pro rival. And without a fingerprint scanner, Samsung's less than accurate iris and face recognition makes unlocking the tablet a chore.
Strength turned weakness
The Galaxy Tab S4's biggest sin, however, is ironically what should have been its biggest win. Android Police puts it bluntly: it is a horrible laptop. Now, while Samsung doesn't exactly sell it as a laptop or even a tablet that can replace your laptop, it does position it as the ultimate work and play tablet, with an emphasis on work.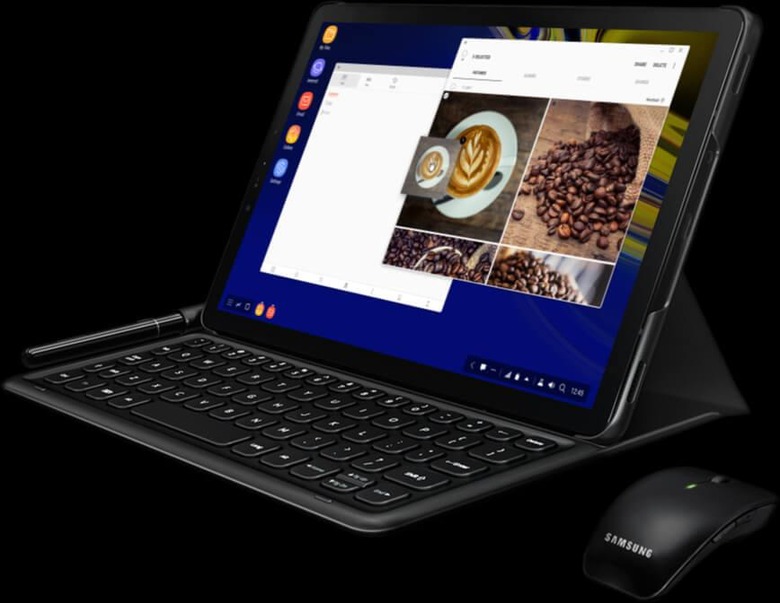 That comes via Samsung DeX which, unfortunately, might turn out to be the Galaxy Tab S4's undoing. The technology isn't new and it's actually usable as we have seen in our review. It definitely still needs work though there are some workaround to some reviewers' complaints (you can force almost all apps to be resizable in DeX Labs). Sadly, it seems to be a completely different experience on a tablet screen and an even more inconsistent experience when connecting an external monitor. And forget using your finger to manipulate those windows. You'll have to grab your S Pen or, better yet, a mouse.
Case closed
While you can enable DeX mode with the official Galaxy Tab S4 keyboard cover, Samsung naturally prefers that you to buy the $150 accessory instead. However, it didn't take pains to make users actually want to buy it. The typing experience reviewers' had seemed to be mixed and it definitely more stable on your lap than an iPad Pro with a Smart Keyboard or a Surface Go/Pro with the same.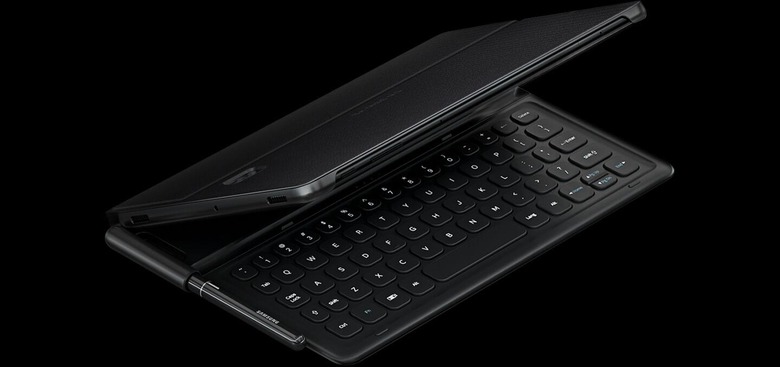 It's biggest problem, however, is what isn't there. For a device that advertises desktop-like productivity, it misses out on a critical element of that productivity: a pointer. Especially in DeX Mode, you will need something more precise than your finger. You can use the S Pen, sure, but you'd end up killing your shoulders eventually. The keyboard case, sadly, doesn't have a trackpad or even a nub. You can use a Bluetooth mouse, of course, but only if you have a flat surface to use it on. As Engadget says, it isn't a dream come true but a nightmare.
Terrible timing
Samsung's timing for the Galaxy Tab S4 seems to be way off. It came after the Surface Go and just before the Galaxy Note 9, ensuring that it will be compared with the former and overshadowed by the latter. Even the reviews have all dropped just a day before the Galaxy Note 9 Unpacked event, almost as if Samsung wanted people to forget the negative reviews it is receiving now.
The Galaxy Tab S4 also comes at a critical time when tablets are being seen with critical eyes. From the cheaper iPad to the new Surface Go, the tablet market is at a crossroads and on the verge of a renaissance. It's the perfect time for Android tablets to prove they're still in the running and the Galaxy Tab S4 may have just ruined those chances.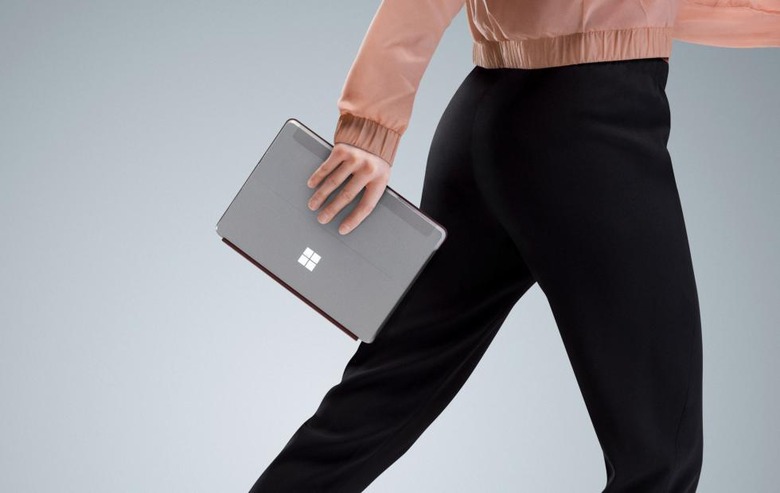 The price isn't right
The Galaxy Tab S4 clearly has the iPad Pro, especially the 10.5-inch, in its crosshair. The $650 price pretty much makes sure of that. Including the S Pen in the package is a clear strike against Apple and its laptop-like DeX experience seems to shout "I'm better at replacing a PC."
If Samsung came out with the Galaxy Tab S4 and its specs last year, that could have been true. But this year, the competition is happening on another level. With sub-$400 iPads, Surface Gos, and Chrome OS tablets, Samsung's $650 doesn't stand a chance.
Wrap-up: End of the line for Android tablets
Samsung is hardly the only one making Android tablets but, with perhaps the exception of Huawei, everything else falls on the traditional consumption device on the cheap. For the past years, especially ever since Google abandoned it, Samsung has remained the top manufacturer of premium Android tablets. But if the Galaxy Tab S4 is the best that the Android tablet market has to offer, then that market may very well be really, really dead. As Ars Technica puts it, this should have been a Chrome OS tablet.