Galaxy Tab S4 leaked specs paint a nearly complete picture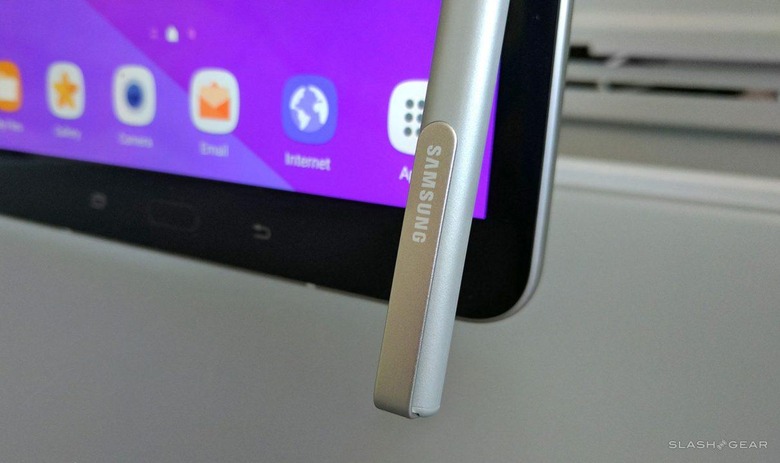 The Galaxy Tab S4 has been the subject of a handful of leaks over the past fews month, but it's been largely overshadowed by talk of the Galaxy Note 9. Today, the rumored tablet is forcing its way back into the spotlight. That's thanks to a freshly-leaked list of specifications that leave little to the imagination when it comes to the Galaxy Tab S4.
The leaked specifications come from SamMobile, which doesn't name any sources. Still, the specifications it presents are easy enough to believe, as the Galaxy Tab S4 is said to ship with a 10.5-inch 16:10 Super AMOLED display outputting at 2560x1600 resolution. We also hear that the tablet will be powered by a Snapdragon 835 working in tandem with 4GB of RAM.
That hardware seems to be par for the course for an Android tablet, and there isn't really anything that takes us by surprise. We hear that the S4 will have 64GB of onboard storage, but as with most mobile devices, we can likely expect more storage options beyond just that. If not, we hope that the Galaxy Tab S4 will offer a microSD slot, but SamMobile's leak says nothing about such an option.
SamMobile's report also claims that the tablet will come with rear-facing and front-facing cameras, which clock in at 13MP and 8MP respectively. On top of all that, we'll see Android 8.1 support out of the box, along with a 7,300mAH battery and support for Samsung's DeX platform. Connectivity specifications include a USB 3.1 port, GPS, WiFi 802.11ac, and Bluetooth 5.0.
The most surprising thing about this leak is the claim that the Galaxy Tab S4 won't ship with a fingerprint reader. Instead, the S4 will use an iris scanner for biometric security. Specifications for the tablet's accompanying S Pen were unavailable, which could be explained by recent rumors that say Samsung has redesigned the stylus for the Tab S4.
As always, take this report with a grain of salt, but it's worth pointing out that SamMobile has been a reliable source plenty of times in the past. The current expectation is that Samsung will reveal the Galaxy Tab S4 at IFA 2018 in September, but Samsung will ultimately reveal the device when it's ready to do so. We'll have more for you as additional information surfaces, so stay tuned.