Galaxy Tab S3 for AT&T hits FCC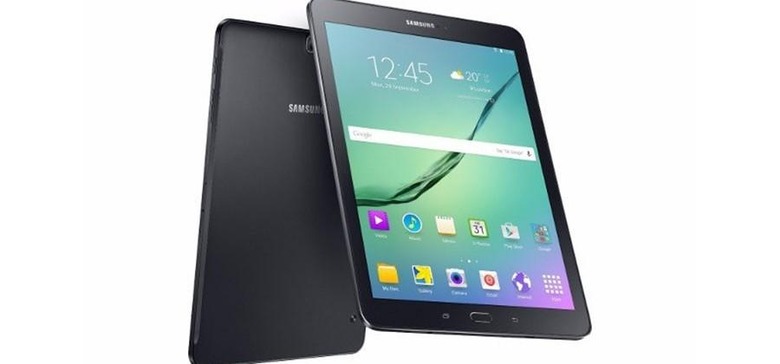 We already know a bit of detail on the Samsung Galaxy Tab S3 tablet thanks to previous leaks. We have a couple new images today thanks to the tablet crossing the FCC. The version that the FCC has its hands on is model SM-T819 and carries the hardware inside to support AT&T LTE networks. Exactly when the tablet will hit the AT&T network we don't know, but with the FCC behind it the launch could be any time now.
Previous leaks have told us that the SM-T819 has been tested on GFXBench where the screen was noted to be a 9.7-inch 2048 x 1536 unit. It was also tipped to have 3GB of RAM, 8MP main camera, and a 2MP front camera. That all sounds very much like the Galaxy S2 tablet the S3 will presumably replace.
The tablet is tipped to offer 32GB of internal storage. The big difference between the S2 and S3 tablets is a processor upgrade. The S3 is expected to use a Qualcomm Snapdragon 652. That chip has four Cortex-A53 cores and four coretex-A72 cores at 1.8GHz. Visually it appears that the S3 tablets will look almost indistinguishable from their older siblings.
The FCC data didn't give up any more details on the hardware inside the tablet. All we got in this leak is some line art showing the general look of the tablet and where the FCC logos and such would go on the outside of the tablet. It remains unclear when the tablet will officially launch. A smaller Galaxy S3 with an 8-inch screen is expected to land along with the larger 9.7-inch unit.
SOURCE: PhoneArena