Galaxy Tab S3 Android 8.0 Oreo update now available in UK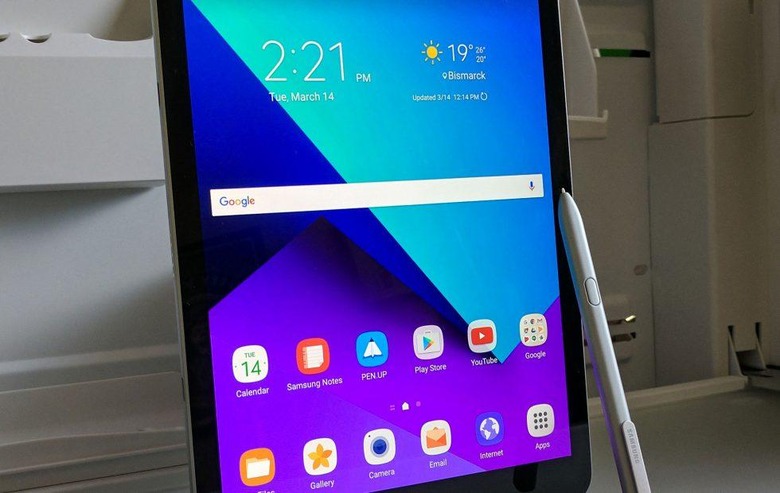 Samsung is notorious in the Android world for many things and one of the biggest ones, next to bloatware, is its update schedule. Slow and unpredictable, some devices, even new ones, don't always get updates that should be theirs during their covered support period. So when a nearly new device does finally get a new Android version, there's reason to rejoice. Lo and behold, the Galaxy Tab S3, Samsung's not so latest premium tablet, is finally getting Android Oreo and a bit more.
Launched in early 2017, the Galaxy Tab S3 might have disappointed some in terms of specs. Samsung didn't wait long enough to at least give the S Pen slate the latest Snapdragon 835 processor and left it with the previous year's hardware. Still, given the dearth of high-end Android tablets in the market, the Galaxy Tab S3 still easily stood out.
Now it is standing out even more by being one of the even fewer Android tablets running the latest Android 8.0 release. In addition to the performance benefits and security patches that Oreo brings, the update also installs the latest Samsung Experience 9.0 on the tablet. In other words, it's practically on the same level now as the Galaxy S8 and Galaxy Note 8, software-wise.
But wait, there's more! The update also apparently enables Dolby Atmos support for the Galaxy Tab S3. That makes it one of the elite few Samsung devices with the feature. Whether that will still matter a lot for this aging device, only time will tell.
The Android 8.0 Oreo is so far only rolling out in the UK. Hopefully it won't take long before it becomes available in other regions. And hopefully before Samsung gets distracted by the upcoming launch of the Galaxy Tab S4 which, like is predecessor, will sport the previous year's (2017) hardware instead of the latest and greatest.
VIA: SamMobile