Galaxy Tab A2 S leaked photos show a good-looking disappointment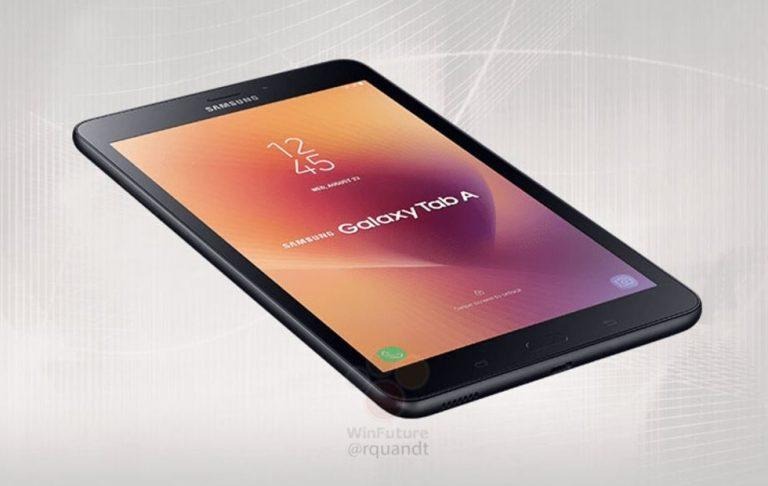 Samsung fans should probably be thankful the company is even making Android tablets at all, but tablets it does put out seem to be a shadow of its former self. The Galaxy Tab S3's specs seemed to be a mismatch to its gorgeous looks, not to mention its price. It seems that Samsung will be repeating that dichotomy with the Galaxy Tab A2 S, a.k.a. the Galaxy Tab A 8.0 (2017), which will look somewhat decent but be burdened by half-decent hardware.
Granted, we might be expecting a bit too much from the Galaxy Tab A line. But being the next step down from the premium Galaxy Tab S, one would expect at least some punch, no matter how small. Definitely not a small punch coming from a Qualcomm Snapdragon 425, which is last year's lower mid-range chip, by the way. That is paired with at most 2 GB of RAM and 16 GB of storage.
In the looks department, however, the Galaxy Tab A2 S might make you think it more than that. It will undoubtedly be a fully plastic affair, but it has a least the curves, lines, and paint job to look more premium than it really is. The display is also a bit better, 1280x800 compared to last generation's measly 1024x768.
The leaked photos don't confirm nor refute one feature we are expecting: Bixby. At least there is no Bixby button so we can only presume Bixby will be limited to it Home incarnation. Given the hardware, it might not have the muscle to drive a Bixby Voice experience anyway.
There is no word yet on when Samsung plans to launch the mid range tablet, especially since it missed the IFA boat last week. The Galaxy Tab A2 S will be available in black and gold color options, again giving it the semblance of something premium. Two models will be available, one with Wi-Fi only capabilities costing around 220 EUR ($270) and one with LTE connectivity for around 320 EUR ($390).
VIA: WinFuture