Galaxy Tab 8.9 to use dimmer, fatter screen in some areas at launch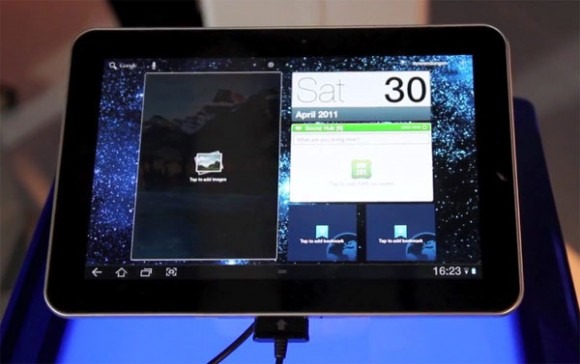 If you have been wondering what happened of that Galaxy Tab 8.9 tablet that we heard of along with the Galaxy Tab 10.1 you are not alone. The two tablets went official at the same time and earlier this month we learned that the launch in Europe had been delayed after issues with Honeycomb. The issue with the Android OS on the tablet isn't the only problem the tablet is facing. Apparently, there is a shortage of the screens that Samsung uses for it.
Reports claim that Samsung is having low yield issues with the 8.9-inch G1F touch panels that use one less layer than traditional GFF panels require. The fewer layers the screen has the brighter it is and the thinner it is allowing the tablet to be thinner too. The yields are so low on the screen that Samsung is reportedly looking at an alternative screen for some areas at launch. The catch is that alternative screen isn't as good as the one that was announced on the Tab 8.9.
The alternative screen is 30-40% thicker and dimmer according to reports. The thicker profile is due to an extra layer inside the screen. The tablet will apparently carry the same price no matter what version of the screen you get. One key answer that we don't have is what area will get the thin tablet that we know and what area will get the fatter tablet with the alternative screen.
[via Android Community]