Galaxy Tab 8.9 pre-orders kick off at Best Buy from $469.99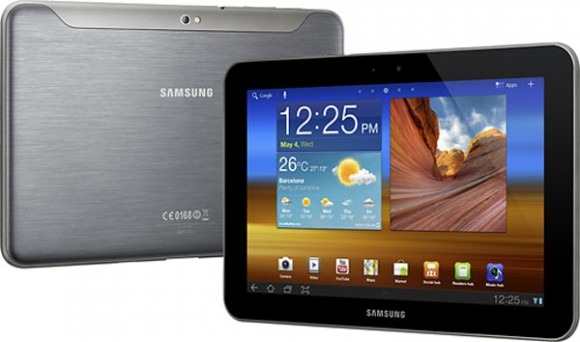 We may receive a commission on purchases made from links.
If you like Android tablets Samsung has had some of the more popular offerings with the Galaxy Tab line of tablets. There are the Galaxy Tab 7.7 and the Tab 10.1 on the market right now. Samsung is set to offer a screen size that slots between those two called the Galaxy Tab 8.9. Chris Davies got hands on with the new Tab 8.9 sporting LTE not long ago, the LTE version gets a 1.5GHz CPU. As of today, Laptoping reports that the WiFi only version of the Tab 8.9 is now up for pre-order at Best Buy.
The Tab 8.9 is being offered in two versions that have the same hardware specs and only different storage size. The 32GB Tab 8.9 with part number GT-P7310MAVXAR sells for $569.99. The smaller 16GB GT-P7310MAYXAR tablet is up for $469.99. The two tablets have a screen resolution of 1280 x 800.
Other hardware inside the tablets includes a 1.0GHz dual-core processor thought to be the Tegra 2 variety. The tablets have Android 3.1 as the OS, a 3MP rear camera, 2MP front camera, and a USB port along with Bluetooth 3.0. You can pre-order wither right now with delivery expected in late September.
[via Android Community]