Galaxy Tab 7.0 Plus visits FCC with AT&T's HSPA+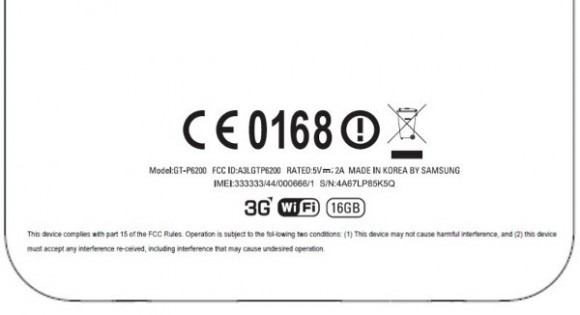 The Samsung Galaxy Tab 7.0 Plus has surfaced at the FCC today with HSPA+ bands in tow that suggest it may soon be heading to AT&T. The WiFi-only version of the slick 7-inch tablet has already begun shipping here in the US from major retailers such as Best Buy and Amazon starting at $399. But if having a cellular connection for your Galaxy Tab 7.0 Plus is important, you likely won't have to wait long.
The Galaxy Tab 7.0 Plus features a 7-inch display with a 1024 x 600 resolution touchscreen, 1.2 GHz dual-core processor, 1GB of RAM, a 3-megapixel rear-facing camera, and a 2-megapixel front-facing camera. It also runs Samsung's proprietary TouchWiz UI on to of Android 3.2 Honeycomb and comes in either a 16GB or 32GB model.
For more details on the Galaxy Tab 7.0 Plus WiFi version be sure to check out a full review here. The version passing through the FCC today shouldn't see much change in specs except for the addition of an HSPA+ radio and support for 850MHz and 1900MHz GSM bands. Since these are compatible with AT&T's network it's safe to assume that's where it'll be heading.