Galaxy Tab 4 Education arrives for schools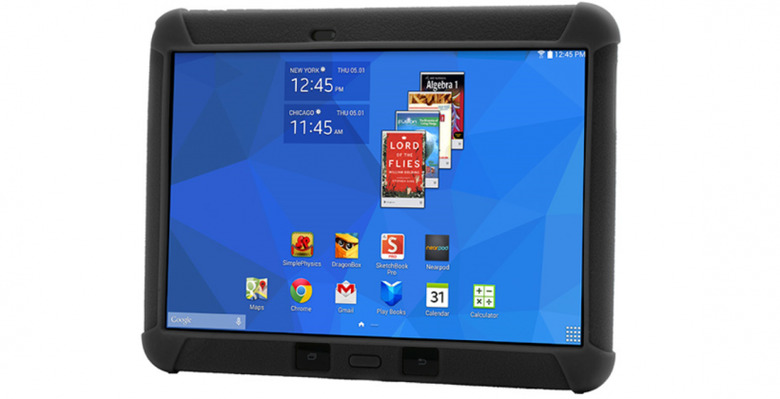 We may receive a commission on purchases made from links.
In late January, we got our first look at Samsung's educational tablet ambitions, with the company taking the wraps off its Galaxy Tab 4 Education. Samsung announced at the time that it would be available to channel partners in April, following this up yesterday with the official availability notice.
The Galaxy Tab 4 Education is targeted at K-12 schools, and comes with Google Play for Education integration and a Web-based management console. Educational institutions can nab the device in volume — the average retailer and consumer won't have access to them.
The tablet is outfitted with Corning Gorilla Class and a protective cover, an effort to make the tablets last in an environment where they'll take a fair amount of abuse. The Education model ships with 16GB of storage and an expansion slot, and can be controlled as part of a fleet of tablets deployed in a school district.
Aside from that, the specs are as expected: a 10.1-inch display, Android KitKat, 802.11 a/b/g/n WiFi, NFC connectivity, and more. The tablet is priced at $369.99 USD, and is sold through distribution and channel partners.
SOURCE: Samsung