Galaxy S9 vs Xperia XZ2 feature showdown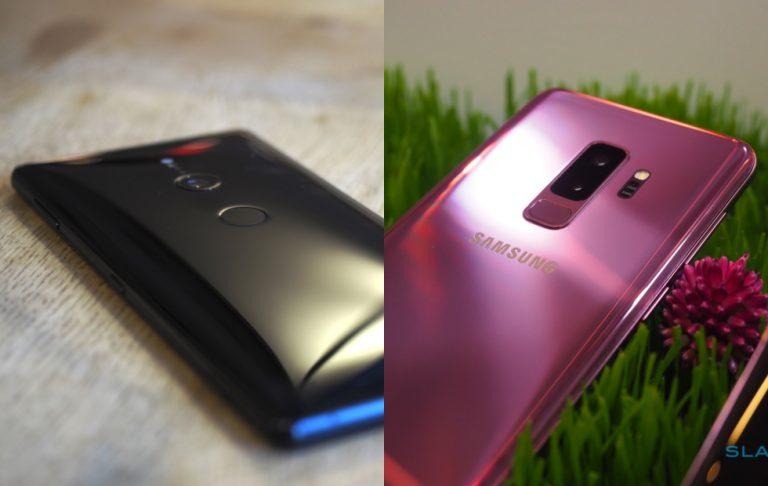 MWC 2018 may have formally just begun but as far as big smartphone announcements go, the show is over. Samsung has already unveiled its early 2018 gamble and the only OEM bold enough to stand up against it is Sony. Now that the flurry of camera flashes and embargoes are over, it's time to put these two face to face. If you're in the market for a new high-end Android phone, no holds barred, which one should you take? The refined Galaxy S9 or the very new Xperia XZ2? Here's a little checklist to help you make that decision.
Ready, Set
The Galaxy S9 and the Xperia XZ2 are hardly the only new phones announced this week. In fact, Samsung has two phones. But for the sake of this showdown, we're only going to consider the "main" Galaxy S9 and only mention the Galaxy S9+ where relevant. The Xperia XZ2 Compact is nearly identical to the larger Xperia but skips on some features. The Nokia 8 Sirocco is also a high-end phone but is out because of a technicality. It's Qualcomm Snapdragon 835 processor would make it a better fit for last year's comparison, along with the "refreshed" LG V30S ThinQ. Without further ado, here we Go!
Basic Specs
Comparing specs has actually become rather boring these days. Most phones have exactly the same configurations and, therefore, share in the same features. Especially when it comes to the SoC, in this case, the Snapdragon 845. It still remains to be seen whether the Samsung Exynos 9810 will have any significant lead over its own Snapdragon counterpart. Both Sony and Samsung put only 4 GB of RAM in their flagships. Both also start with 64 GB of storage but Sony stops there as well. Easily remedied with a microSD card, of course. And while the Xperia XZ2 finally has a fingerprint scanner for the US, that's something almost everyone except Sony has been doing for years.
Winner: Draw. Samsung does lead only by a little because of having more memory options, but not enough to make it a total win.
Design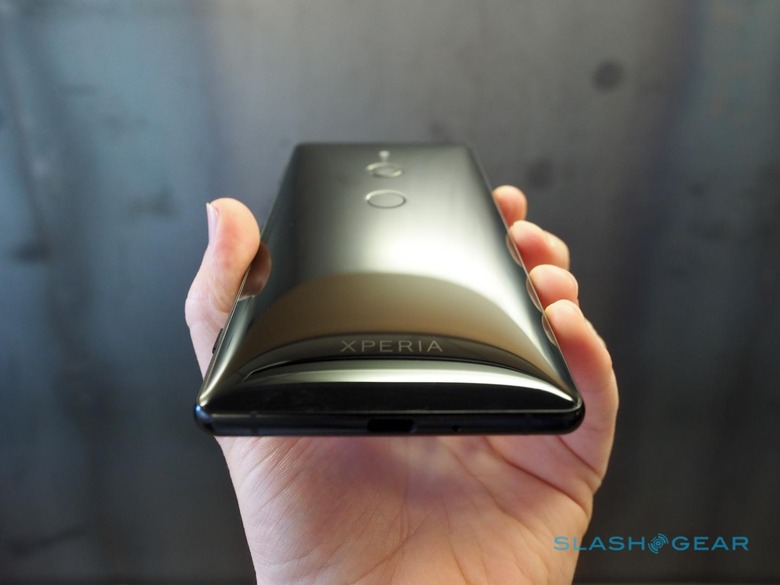 The fact that Sony has finally decided to significantly change its design, after nearly a decade of looking like the exact same block, is going to draw the most attention. Especially since the Galaxy S9 looks so familiar anyway. Taken alone, the Xperia XZ2 is definitely a step up from the sharp, cold forms of its predecessors. But side by side with the Galaxy S9, it may still look just as outclassed. Bezels are reduced but are still very visible and the curved back gives it unnecessary thickness. It might be an unfair comparison, as Samsung has had 2-3 years to refine its design, but take it for what it is.
Winner: Samsung Galaxy S9. Sony's design is fresh to the eyes but still needs a few iterations of refinement. Maybe later this year.
Display
Like in its design, Sony has finally upgraded its display experience, reducing bezels and adopting an 18:9 ratio. Unsurprisingly, it still clings to its LCD panels and technologies. Surprisingly, it has capped its resolution to 2160x1080. It may consume less power, but the Galaxy S9's screen can go down to FHD+ and HD+. The Xperia XZ2, however, cannot go up.
Winner: Samsung Galaxy S9. LCD on phones isn't going anywhere, but it isn't going any further either. Many of the new mobile technologies, like flexible displays and in-display fingerprint scanners, require OLED panels and Sony might find itself left behind.
Camera
This is where things can get a bit messy. Both the Galaxy S9 and the Xperia XZ2 only have one main camera. The former did it for differentiation from the Galaxy S9+. The latter supposedly did it because of space constraints. Despite that, the two are worlds apart when it comes to features. The Xperia XZ2 has the megapixel advantage and was the first to employ DRAM for 960 super slow-mo mode. However, the Galaxy S9 more than compensates with features like OIS, larger aperture, dual lenses, and 4K video recording. That said, we eagerly await our chance to test out the cameras in the real world to see if what looks good on paper will also look good in practice.
Winner: Samsung Galaxy S9. The Xperia XZ2 has exactly the same camera sensor as last year's Xperia XZ1. Sony seems to be squandering its opportunity as one of the leading digital camera makers in the market.
Battery
Here, the scale tips the other way. It is Samsung, this time, with a blast from the past. It hasn't changed the battery, trying to convince consumers that improvements in battery consumption and efficiency more than make up for it. That said, Samsung hasn't upgraded its battery technology at all, like support for later Quick Charge versions. Sony, in contrast, is known for its two-day battery claim (with STAMINA mode, however) and has a larger battery as well.
Winner: Sony Xperia XZ2 3,180 mAh might make up for the phone's thicker build. It's also the first high-end Xperia to get wireless charging capabilities.
Software
This is going to be a tough one because, like design, it can be subjective. Samsung's heavily customized UX is universally loathed, but it comes with features you'd have to bend over backward to get on other phones. AR Emojis will be a fun new feature for while and Bixby Vision is quickly maturing, even if the rest of Bixby isn't.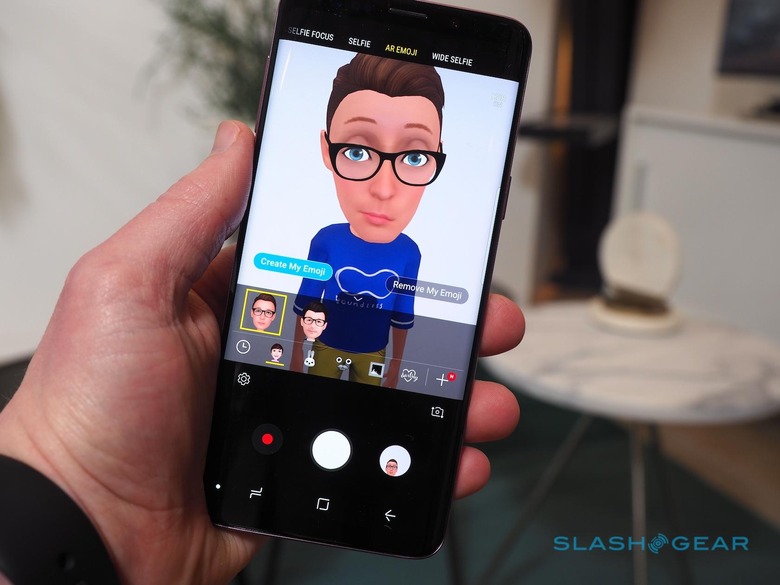 Sony's Android is, on the other hand, low-key and almost unchanged. It is simple, usually fast, but still has some customization options. Other than 3D Creator, however, Sony hasn't exactly been trying to capitalize on its camera technologies that much.
Winner: Draw. Some love features, others hate cruft.
Availability
Sony hasn't yet announced its pricing yet, though, given this is Sony, it's sure to be on the expensive side, not that far from the Galaxy S9. Launch dates are also still hush-hush aside from a late Spring promise. It then all boils down to where and how you can get either phone. While the Galaxy S9 can almost be found anywhere and with multiple promos to pull that $720 price tag down, the Xperia XZ2 will remain available, unlocked, only from retailers like Amazon and Best Buy. Good luck getting a discount or financing option there.
Winner: Samsung Galaxy S9. Like it or not, US consumers still buy phones primarily from carriers. But even if you chose to go unlocked, Samsung also offers financing options to spread out the cost. With trade-ins, you can get a Galaxy S9 at almost half the price. No such variety as far as Samsung is concerned.
Wrap-up
With two draws, the Samsung Galaxy S9 gets 4 out of 7 while Sony gets only one. To its credit, Sony should be lauded for finally making some long-overdue and much-needed changes to make at least its flagships more appealing. Whether that's actually enough to still keep it in the running is something we'll have to see when sales numbers turn up. For now, however, the Galaxy S9 seems to offer something that is new yet familiar at the same time and makes it easy to buy one as well.