Galaxy S9 video leak spills official launch presentation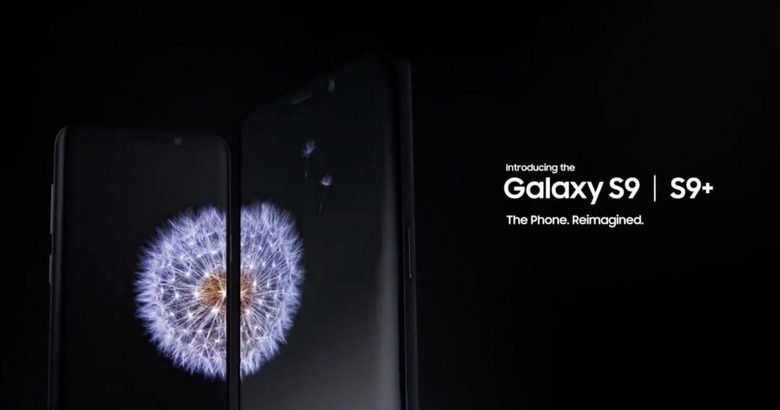 To describe the Samsung Galaxy S9 as "well leaked" at this stage is the understatement of Mobile World Congress, but to put the icing on the cake the company's own launch video has broken cover. The 2018 Android flagship isn't due to be officially revealed until noon Eastern US time on Sunday, February 25, but that hasn't stopped just about every detail about the S9 – and its larger S9+ sibling – from already sneaking out into the public eye.
So, this new launch video – courtesy of Slashleaks – only really serves to confirm much of what we've already heard thus far. Under the tagging "The phone. Reimagined" Samsung runs through the key changes over the Galaxy S8 and S8+, and honestly you'll need to be looking closely in order to spot the difference. While it may not be quite as iterative an update as LG's V30 ThinQ has been, the Galaxy S9 and S9+ certainly stick closely to the roadmap laid down by their predecessors.
"We need a new kind of mobile phone, for a new mobile reality," Samsung claims. There's a focus on business and productivity use at first, with the new DeX Pad docking station to replace the DeX Station on your desktop. The S9 and S9+ act as a trackpad while you do so, too.
Meanwhile, there's also live translation in the camera, without needing to take a photo first. Samsung is also playing up its so-called "intelligence scan" security, which seems to combine both facial recognition and iris recognition, or the fingerprint scanner on the back. That, meanwhile, has been relocated from alongside the camera to beneath it, something which is likely to please a lot of Galaxy S8 owners.
Samsung is also leaning into the Galaxy S9 and S9+'s security credentials, particularly Knox. That'll be at the heart of new enterprise functionality, which will allow businesses to remotely load apps and services.
What this video – which appears to be part of Samsung's enterprise push with the Galaxy S9 and S9+, rather than the commercial side – doesn't cover is one of the more interesting features we've heard rumored: the camera. There, Samsung is expected to take a leaf out of the Note 8's book, on the Galaxy S9+ at least, and include a second rear camera for a faux-bokeh background defocus mode. Both the S9 and the S9+ are expected to get a camera capable of switching between two apertures, too, which would be a first for smartphones.
Does Samsung have any tricks or surprises left up its collective sleeve for us? We'll know in just a matter of hours, when the first Samsung Unpacked event of 2018 kicks off in Barcelona. Tune in for all the Galaxy S9 news from noon ET on Sunday...