Galaxy S9 update targets Samsung's 2 big selling points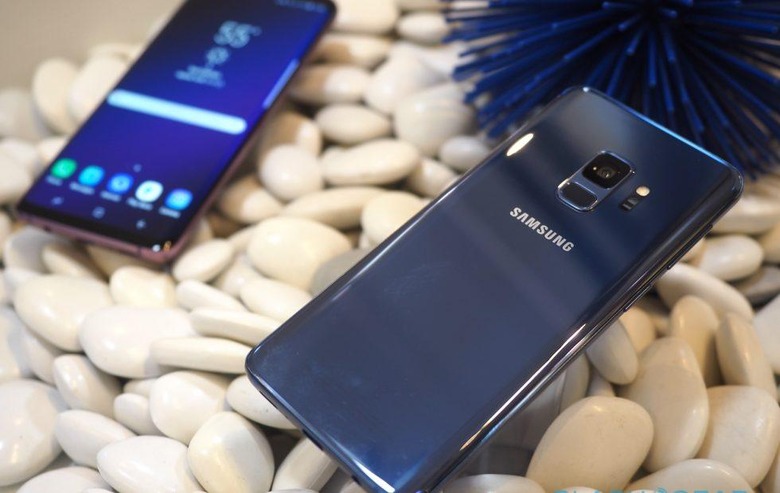 Samsung's Galaxy S9 and S9+ may not have even arrived in stores yet, but the Android smartphones have already seen their first firmware update. The new software was released this week – it popped up on our Galaxy S9 review device today – and focuses on two of the headline areas of the smartphone, its camera and its biometric security.
The update is snappily titled "G960U1UEU1ARBG" and is a meaty 286.1 MB download, so you're probably best to grab it over WiFi. If you happen to have a Galaxy S9 on hand now, you'll be able to check for and install the new software manually through the smartphone's settings. Alternatively, it should automatically update overnight while the phone isn't being used.
As for what it includes, Samsung says the new version is focused on two specific areas. First off, the stability of the Face Unlock feature has been improved. Biometric security has been one of Samsung's headline features with the Galaxy S9, particularly the combination of its iris recognition and facial recognition.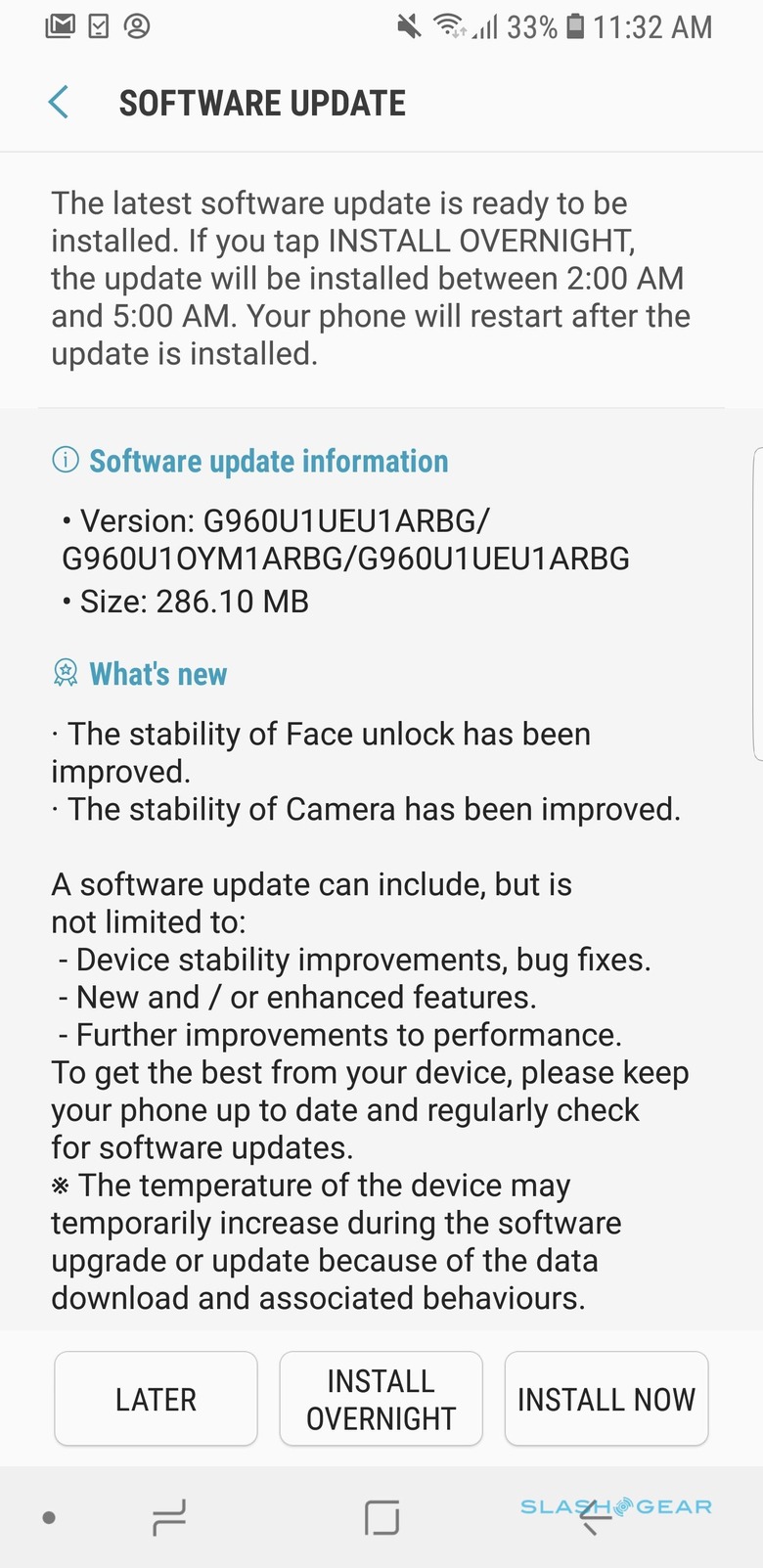 Samsung calls that Intelligent Scan, with the idea being that baking the two methods into one will deliver both more speed and more security. How true that is remains questionable, mind. Although we found Intelligent Scan to definitely be quicker than iris recognition alone, Samsung's facial recognition remains less secure than, say, Face ID on the iPhone X.
The second area of improvement in the Galaxy S9 update is around the camera, which Samsung says should now also be more stable. Exactly what that means in practice is unclear at this point: we haven't been experiencing any crashing issues with the camera app on our Galaxy S9 review unit, for example. Still, it can be a little temperamental in terms of swiping between shooting modes when what you really want to do is set a focus and/or exposure point on-screen, or toggle between the camera apertures in Pro mode.
Our lingering question, of course, is whether Samsung will do any better in 2018 with Android updates. The Galaxy S9 and S9+ come running Android 8.0 Oreo out of the box, with Samsung Experience 9.0. Owners of earlier Galaxy phones, however, have voiced some dissatisfaction around how quickly Google's OS updates get passed on to their devices. Samsung has, as you'd expect, made all the right noises about streamlining that process, but it'll be whether it delivers on that in practice that really counts as the Galaxy S9 arrives in the wild.