Galaxy S9 tipped to answer iPhone X Face ID, TrueDepth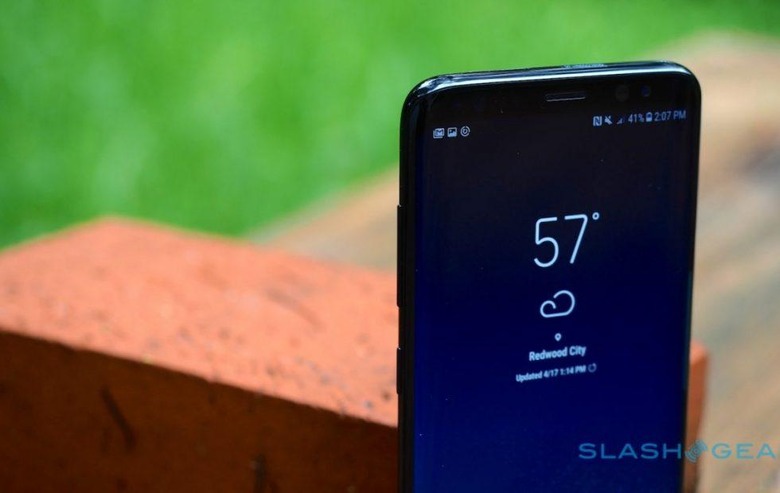 Even though we're still months out from the reveal of the Galaxy S9, there have already been plenty of rumors about the device. One of the latest rumors surfacing today claims that the Galaxy S9 will borrow the iPhone X's signature feature: Face ID. That Samsung would want to implement something similar to Face ID is hardly shocking, as Android manufacturers have been attempting to implement accurate facial recognition in their phones for some time now.
Samsung is one of those manufacturers, so now that Apple has launched an implementation of its own, we can probably expect a variety of Android makers to refine their own approach. This news comes from Twitter leaker Ice Universe, who simply says that the "Galaxy S9 will use 3D sensor front camera."
This 3D sensor would essentially be Samsung's answer to the iPhone X's TrueDepth sensor array. Even without the iPhone X, we probably should have expected this from Samsung, with both the Galaxy S8 and the Galaxy Note 8 offering – admittedly sub-par – facial recognition features of their own. Had Apple never announced Face ID with the iPhone X, it seems like improved facial recognition through a 3D array would have been on the docket for the Galaxy S9 anyway.
This could mean larger changes for the Galaxy S9 and (possibly) the Galaxy Note 9. With facial recognition on board, Samsung could opt to remove the fingerprint scanner that has been present in some form since the Galaxy S5. Of course, that could also hang around so that Samsung phones can continue to offer health-related measurements.
Unfortunately for all of us, we're going to have to wait until February or March to find out just what kind of features the Galaxy S9 will have. For now, we'll just have to add this to the pile of rumors that will only continue to grow as the industry shifts focus from fall's phones to spring's. As always, though, take this and anything else you hear about the Galaxy S9 with a grain of salt.