Galaxy S9 leak spills official accessory secrets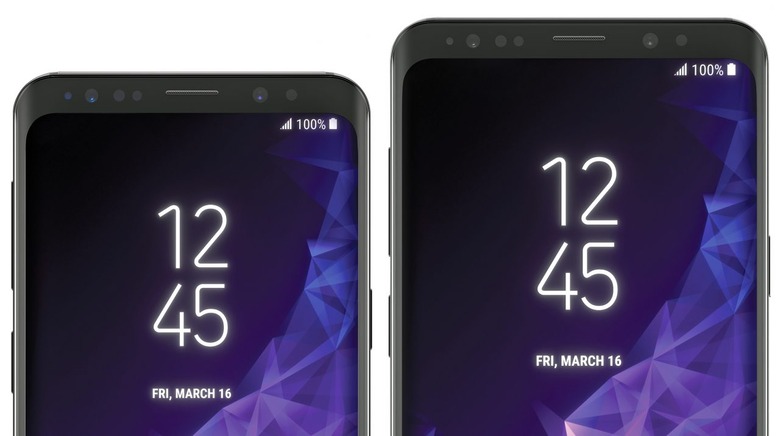 The Galaxy S9's official launch may be just weeks away, but Samsung can't seem to staunch the flow of pre-announcement leaks. With images of the Galaxy S9 itself, its DeX Dock accessories, and more all in the wild, we've got a pretty good idea ahead of Mobile World Congress 2018 as to what to expect. Now, a fresh batch of leaks has shown off some more of Samsung's secrets.
Samsung is already expected to have at least four color variants of the Galaxy S9. That includes a new purple Galaxy S9, along with the familiar blue which Samsung has made a mainstay of its line-up for some years now. Which variants will launch in the US initially is unclear, however: if Samsung stays true to form, US Galaxy S9 buyers will only get a couple of the options – historically, the less exciting colors, it has to be said – with more hues arriving further down the line.
An option, of course, is to add a case to throw in some new color, and that's just what has leaked today. Roland Quandt has revealed a bevy of what are purportedly official Samsung Galaxy S9 cases, and there are some surprises in the mix. Samsung isn't just flirting with color, it seems, but a whole host of textures and more.
For example, there's a "sporty and light" Hyperknit Cover, which has a hashed texture that should be extra-grippy. A Silicone Cover, meanwhile, promises a "silky and soft-touch finish" instead, while an Alcantara Cover claims to be even more "luxurious" still. Those more cautious about dropping their Galaxy S9+, meanwhile, might prefer to opt for the Protective Standard Cover, which supports MIL-STD-810G-516.7 military-specification ruggedness.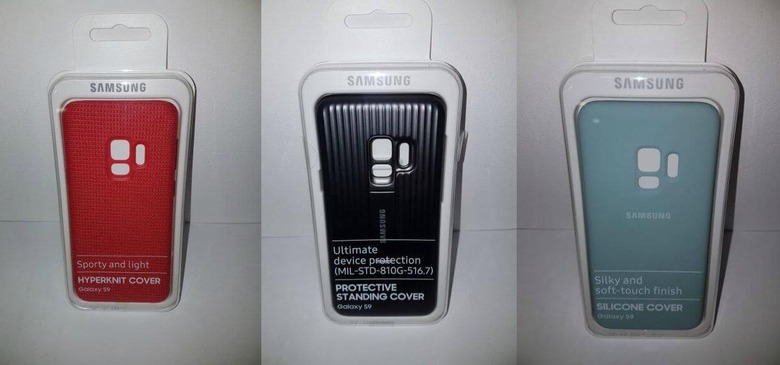 Then there are more functional covers. Most notably, Samsung is bringing back the Clear View Standing Cover, a folio which not only covers the screen when closed, but wraps around in the opposite direction to prop the Galaxy S9 and Galaxy S9+ up at an angle for standalone video playback. The cover has a translucent section which shows the Galaxy S9's always-on clock, battery status, date, and any notification icons on the lock screen.
As you'd expect, each of the different families of cover are being offered in a variety of colors, too. Pricing is unclear at this stage, but Samsung's official covers and cases for the Galaxy S8 range from around $30-50, depending on style. It seems likely that the official Galaxy S9 cases will follow a similar pattern.
Of course, given the popularity of the Galaxy series, Samsung's own cases absolutely won't be your only option. We're expecting third-party covers and cases to be widely available, running the gamut from rugged options from Otterbox, through to more low-key leather wraps and models with space for money, credit cards, and more. Most will likely have cut-outs for the Galaxy S9 and S9+'s key improvement over the S8: its new dual-aperture camera.
That's expected to offer two different physical apertures in the same camera sensor, which would be a first for smartphones. The Galaxy S9+, meanwhile, is also anticipated to throw in a second rear camera, allowing for things like portrait-mode photography. We'll know more on the Galaxy S9 when Samsung officially announces it at MWC 2018.