Galaxy S9 Leak Hints At Samsung's Big Display Plans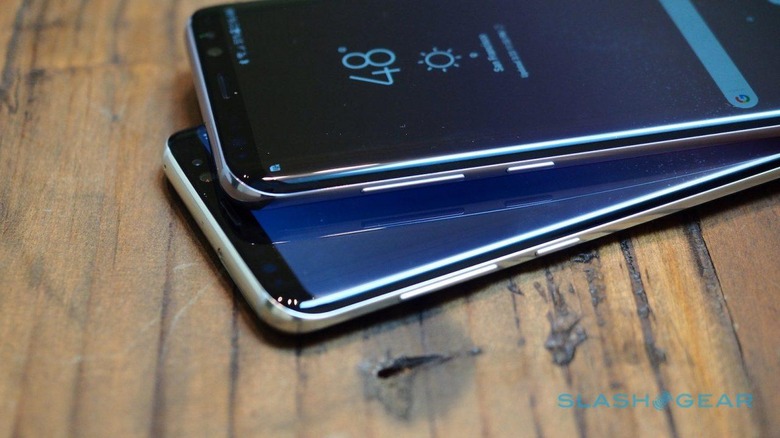 As we close in on 2018, Galaxy S8 rumors and leaks seem to be increasing in frequency. We've heard quite a bit about Samsung's next flagship, covering everything from expected specifications to the biometric authentication improvements Samsung is expected to make. What about the size of the device, though? Today we're getting an idea of how big the Galaxy S9 will be thanks to a set of leaked schematics.
Those schematics were posted to Chinese microblogging site Weibo. The image is rather poor quality, but it still gives us a few clues about the Galaxy S9's design. Perhaps the most obvious design change is the placement of the fingerprint scanner. It's still around the back, but in these schematics, it's been placed beneath the camera instead of on the side of it.
This should end up being a pretty nice change, as the fingerprint scanner placement on the Galaxy S8 can be a little frustrating. In fact, there isn't a whole lot to complain about when it comes to a phone like the Galaxy S8, but the location of the fingerprint scanner was definitely one point of disappointment among users.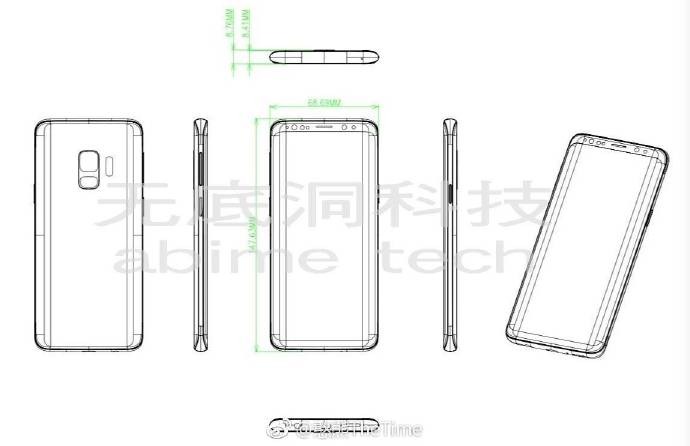 In any case, these schematics also give us a set of dimensions for the Galaxy S9. They're hard to make out, but the folks over at TechRadar state that the measurements could be 147.63 x 58.63 x 8.41mm. If that's the case, then the Galaxy S9 would end up being a little bit shorter than its predecessor, owing to its rumored smaller bezels.
With that reduction in bezel size, we can probably also expect a slightly larger display. As you should with all rumors, take these schematics with a grain of salt – there's no telling if they're legitimate, and even if they are real, there's no way to know if they're final. Hopefully we'll figure out if these schematics are telling the truth soon enough, as the Galaxy S9 is expected to be revealed early next year.