Galaxy S9 DisplayMate verdict: unsurprisingly A+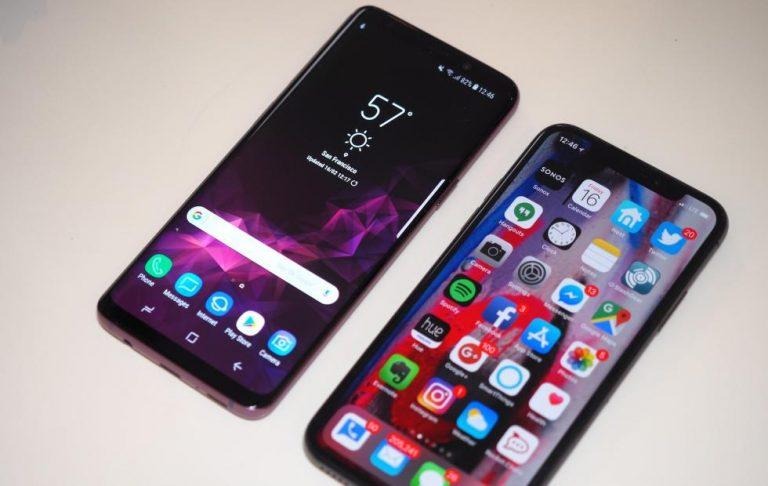 The Galaxy S9 looks almost identical to its Galaxy S8 predecessor, especially in its design and its front, that you might presume it reusing some things. That might seem especially true with the screen, which doesn't seem to have changed that much except for the thinner bezels. But, as they say, looks can be deceiving and the experts at DisplayMate explain how those changes have improved the Galaxy S9's display significantly that it is now its highest-rated OLED phone display. Which, of course, isn't surprising to anyone who's been following DisplayMate's benchmarks.
To be clear, the changes DisplayMate talks about aren't exactly dramatic and most people might not even notice them on their own. They do, however, contribute to an overall improvement in the display quality and battery efficiency. Or at least that's what their lab results are claiming.
The Galaxy S9's Super AMOLED screen adds a few new traits on top of what's already on the Galaxy S8. Those include reducing the variable brightness between pixels, which provide an even better "Indistinguishable From Perfect" color accuracy. There are also new accessibility display modes like color adjustment and filtering for those with vision impairments. DisplayMate also praises the amount of control that Samsung gives users in changing screen modes, something that came to the forefront when the Google Pixel 2 XL's screen color management was being criticized.
The Galaxy S9's screen improvements mirror the general theme of the Galaxy S9 itself, small refinements over something that has already been perfected. DisplayMate notes that instead of focusing on pushing the OLED hardware performance to the limits, it has instead chosen to spend its resources on enhancing the quality and experience instead.
As an aside, it will be interesting to watch how DisplayMate will go back and forth between Samsung and Apple in coming months and years. Prior to the iPhone X, Samsung and Apple enjoyed unchallenged superiority in OLED and LCD markets, respectively. But now Apple has joined the OLED game, and DisplayMate seems to move between the two in judging who's the best. Then again, considering Samsung is the one making Apple's OLED panels, it's still a win for the Korean company.