Galaxy S9 display set Samsung an incredible challenge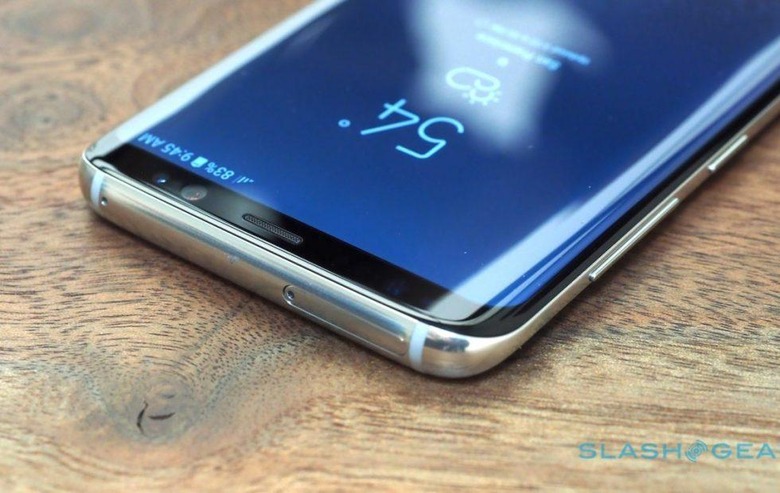 Nobody accused Samsung's Galaxy S8 of having oversized bezels, but the upcoming Galaxy S9 will trim the borders even further, new reports promise. The Android smartphone is one of the most anticipated handsets of 2018, with speculation around whether Samsung would increase the physical size to accommodate a larger Super AMOLED panel.
However, now the belief is that Samsung's engineers have taken on an even more ambitious challenge. The company supposedly set itself the goal of a screen-to-body ratio of around 90-percent: that is, approximately 90-percent of the front of the Galaxy S9 will be display. To put that into context, the Galaxy S8 and Galaxy S8+ have approximately 84-percent screen-to-body ratios.
Adding to that challenge, Galaxy Club reports, Samsung has committed to the same Infinity Display screen aspect ratio as the existing smartphones. The Galaxy S8 has a ratio of 18.5:9, and that's what the engineers want for the Galaxy S9, too.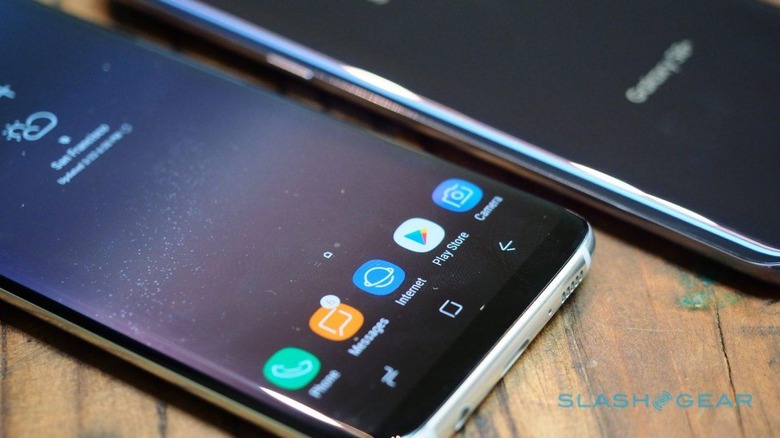 With no change in aspect ratio – unlike some speculation that Samsung would follow others in the smartphone industry and adopt a 21:9 panel – and that 90-percent goal, the result will have to be smaller bezels top and bottom. Previous rumors indicate Samsung is sticking with its two existing screen sizes, so that the Galaxy S9 will have a 5.8-inch Super AMOLED touchscreen, and the Galaxy S9 Plus will step that up to a 6.2-inch Super AMOLED touchscreen.
In short, we can probably expect the Galaxy S9 to be physically smaller than the Galaxy S8, but still offer the same screen dimensions. If Samsung can get that right, it'll make the smartphone all the more visually impressive: not only will the display almost certainly wrap around the edges of the Galaxy S9, it'll nudge even further toward the top and bottom edges.
How Samsung will deal with the various sensors, speakers, microphones, and more that the fascia of a phone requires remains to be seen. That's the design consideration that forced Apple to adopt the iPhone X's controversial "notch" after all – albeit with a more advanced TrueDepth camera array consisting of multiple components – and the Essential Phone's smaller semi-circular cut-out. It seems likely that the Galaxy S9 will mostly trim the bottom bezel of the handset, with a thicker upper section to accommodate that necessary hardware.
Otherwise, we're expecting Samsung to use both its own new Exynos processor and Qualcomm's freshly-announced Snapdragon 845 chipset, with the version you get depending on where you buy the Galaxy S9. Other specifications are believed to be fairly incremental from 2017's phone, though while the Galaxy S9 is likely to use a single camera on the rear, the Galaxy S9 Plus could well adopt the Note 8's dual cameras. We'll know more in early 2018.