Galaxy S9 display dead-zones: Here's Samsung's response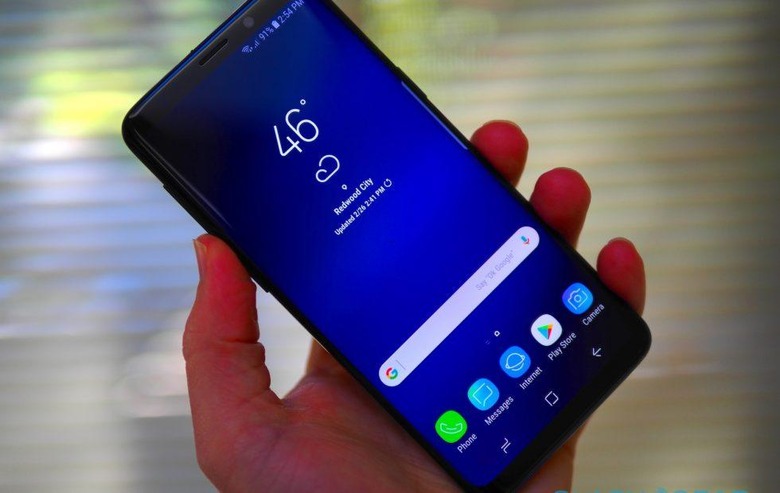 Being an early adopter of a new device or technology can have its pitfalls, as some Galaxy S9 and S9+ owners are discovering. Though the phones have only been available for about a week now, users have already been reporting a big problem: dead zones on the display. There have multiple posts about this issue both on Reddit and on the Samsung forums, so it seems that may not be an isolated problem.
Dead zones, of course, are problematic because they render part of the touchscreen display unresponsive. While it seems that many users are reporting problems with the Galaxy S9+ specifically, the standard Galaxy S9 can still fall victim to this issue. It's a frustrating one, to say the least, but the good news is that Samsung is aware of the problem and working with affected users to fix it.
"At Samsung, customer satisfaction is core to our business and we aim to deliver the best possible experience," a Samsung representative told CNET. We are looking into a limited number of reports of Galaxy S9/S9+ touchscreen responsiveness issues. We are working with affected customers and investigating. We encourage any customer with questions to contact us directly at 1-800-SAMSUNG."
Since this seems like a hardware issue, the fix for most is probably going to be to get a warranty replacement from Samsung. That may not be the most satisfactory fix for someone who just wants to enjoy their new phone, but at the end of the day, sending your phone in for a replacement is preferable to dealing with touchscreen issues like this.
Samsung's statement suggests that it's only received a small number of complaints, which makes it difficult to know how widespread this problem is. The hope is that this is a defect that only affects a small portion of the handsets Samsung has shipped thus far, so we'll just have to wait and see how many reports crop up as people receive their phones. Have you noticed a problem with the touchscreen on your Galaxy S9 or S9+? Head down to the comments section and let us know!