Galaxy S9 camera teardown reveals a miniature DSLR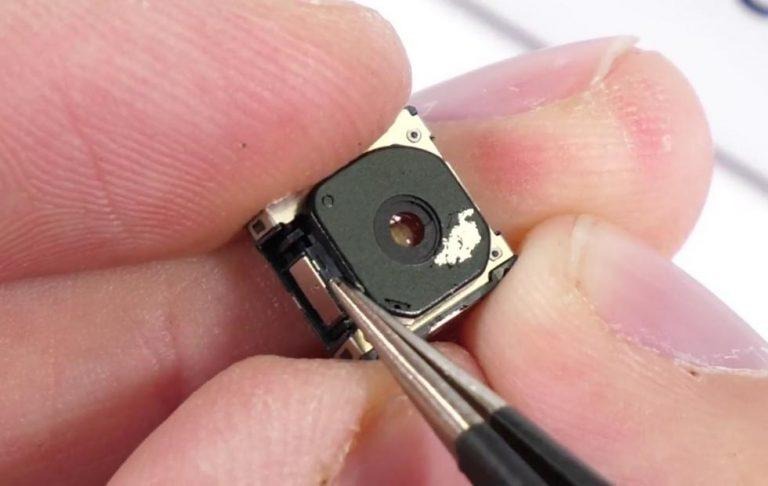 Samsung's slogan for the Galaxy S9 is "Camera Reimagined" and it has so far proven that with the Galaxy S9+'s top DxOMark score. But benchmark scores come and go with each new phone launch. Samsung's real achievement is hidden deep inside in the Galaxy S9's variable aperture lens. It's something that's never been seen before in a smartphone, but fortunately for us, JerryRigEverything was willing to sacrifice his Galaxy S9 for science. And YouTube hits, of course.
We already got a peek at that one of a kind smartphone camera when iFixit tore down their Galaxy S9. They only went so far as to remove it though. JerryRigEverything's Zack Nelson, however, was willing to go all the way, even if that meant practically destroying the camera.
The Galaxy S9's camera lens has a ring-like blade that expands and contracts to switch between f/1.5 and f/2.4 apertures. This is the same mechanism used in DSLRs to offer multiple apertures, with a few key differences. Camera apertures use multiple blades arrange in a fan and have more than two aperture settings. Despite that limitation, it's still impressive how Samsung was able to squeeze in a similar feature in such a small space. Mobile photographers will definitely be keeping an eye on improvements in this field.
Nelson doesn't actually simply tear down phones just to measure their repairability score. Should they survive, he also reassembles them to see if they'll still work. Glass back phones like the Galaxy S9, however, make an offer Nelson just can't refuse: a transparent back design.
Fortunately, the story has a happy and beautiful ending, just like the Galaxy S8 and the Galaxy Note 8 last year. It's not without its consequences, however, with warranty and water resistance now both gone. Nelson doesn't recommend doing it yourself but he has at least proven that it can be done, hopefully by a professional.