Galaxy S9 announcement could be this early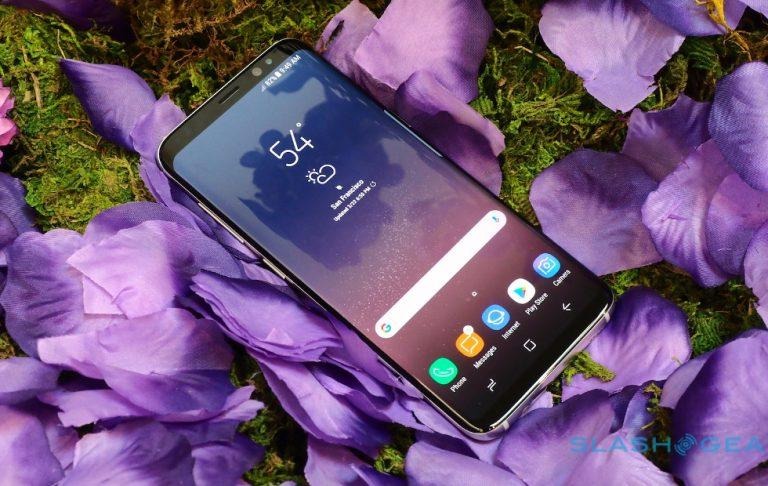 It seems that Samsung hasn't yet completely settled on a new cadence for its bi-annual flagship launches. Either that or it has decided to simply buck the trend and just push the release date earlier and earlier each year. According to industry sources and some math, Samsung might announce the Galaxy S9 near the start of 2018, two months earlier than the Galaxy S8 this year, though just a month early than last year's Galaxy S7.
There was a time when you could easily predict phone makers' movements, where they followed a certain rhythm every year. You could expect Samsung to announce its first flagship around March, launching in April, and its second champion at IFA that year. Predictability had its benefits but it also made the competition fiercer.
Then in 2016, Samsung decided to mix things up and held a February debut for the Galaxy S6, which eventually started shipping in February. It was move completely motivated by sales. Samsung's numbers were slipping and, by launching early, it could squeeze in the profits in the first quarter of the year and make it look all good.
That early bird strategy worked. At least until it tried to do the same with the Galaxy Note 7. Due to technical problems brought about by haste, the late 2017 flagship became the Late Galaxy Note 7 as well. OK, it's the Galaxy Note FE now, but it hit Samsung so hard that it played it somewhat safe with the Galaxy S8's March announcement. That gave it enough confidence to also hold the Galaxy Note 8's announcement two weeks in advance of IFA.
Now it seems that the Galaxy S9 might be announced in January, probably even before MWC 2018 kicks off. And where did Korean media get that idea? From the similarly unverified tip that Samsung's new OLEDs will ship in November. Given how smartphone production works, it usually takes 2-3 months from display shipment to smartphone announcement, though that's never really a hard rule.
There might be a reason why Samsung suddenly changed the schedule of its OLED display shipments, a reason that might have nothing to do with the Galaxy S9 directly. Samsung is believed to be supplying Apple with OLED screens for the iPhone 8, and that could pretty much mean that it will need to produce more panels than ever before. It is already running its plants at full capacity, reportedly, so starting the run early could be its way of coping.
VIA: The Investor