Galaxy S9 Animoji clones tipped to copy iPhone X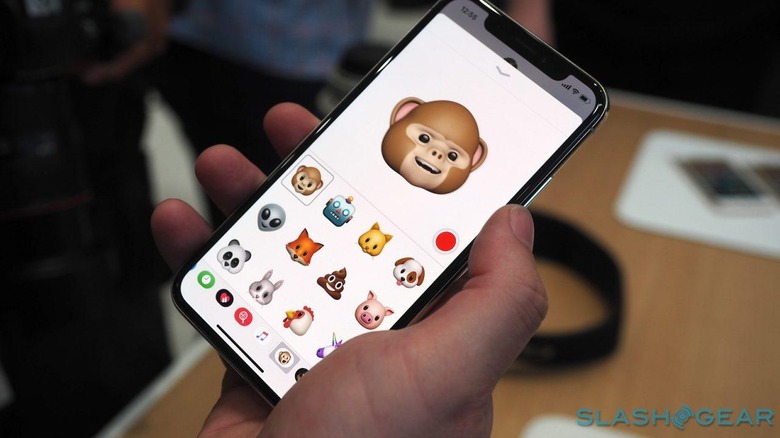 Animoji have surprisingly proven to be a pretty popular feature among iPhone X users, but if new rumors are to be believed, Apple may soon have some competition in the realm of animated emoji. Apparently, Samsung is plotting to introduce a similar feature with the Galaxy S9 and S9+, which are scheduled to be revealed later on this month.
Such a claim comes from ETNews, which says that Samsung's version of Animoji doesn't have a name just yet. We'll find out what that name is when the Galaxy S9 is revealed on February 25, shortly before MWC 2018 kicks off in Barcelona. ETNews also claims that Samsung's implementation of animated emoji will be an "improved version" of Apple's own Animoji, but it doesn't offer any additional details on that front.
It's an interesting claim, because it sounds like Samsung's animated emoji will have a lot in common with Animoji. We hear that users will be able to send them to friends in messages instead of standard emoji, and that Samsung will also have a selection of different animals to choose from. So, at the moment, it's not exactly clear how this feature will be better than Apple's as they sound pretty much the same.
Of course, it could be down to whatever improvements Samsung makes to facial recognition in the Galaxy S9. Elsewhere in this report, ETNews claims that Samsung has done just that, but sadly doesn't go into any specific details. We'll see iris scanning and fingerprint recognition present in the Galaxy S9 as well, so it sounds like users will have their choice of security options in Samsung's new flagship.
In just under a couple of weeks, we'll find out just how much of this report is true. It'll be interesting to see if Samsung actually does launch an animated emoji feature of its own and, if it does, how it differentiates it from what Apple is doing with Animoji. We'll have coverage of Samsung's Galaxy S9 announcement right here at SlashGear, so keep it here for more.