Galaxy S9 Android 10 One UI 2.0 beta begins with some bad news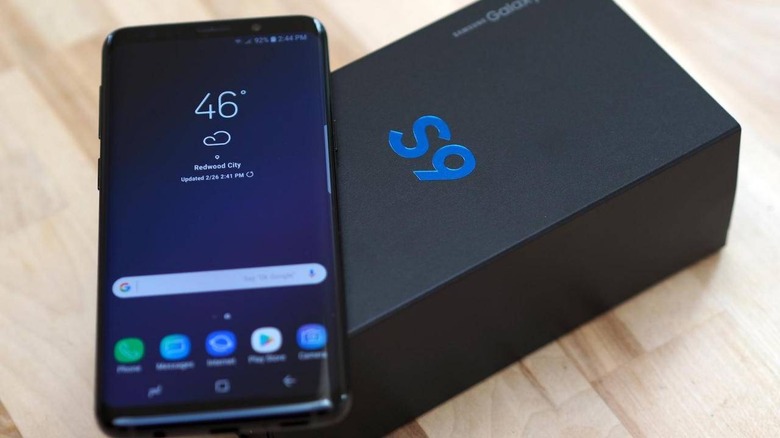 Samsung has traditionally been regarded to be quite slow in rolling out major Android updates but while it still can't beat Google, it has admittedly started doing better. It already kicked off beta tests of One UI 2.0 with Android 10 for its 2019 flagships and has started giving its 2018 phones, particularly the Galaxy S9 and Galaxy Note 9, some attention as well. Sadly, it seems that it may be starting off on the wrong foot by not including one feature that has made the much-reviled Bixby some usefulness.
It has almost been three months since Android 10, the first public version to have no dessert name, was made available to the public. To date, the adoption of the latest Android release has been pretty low, which is probably why Google no longer even talks about distribution numbers. That is also why it's a big thing when OEMs finally do update their phones or, in this case, start the beta test.
Samsung started the public beta of Android 10 on the Galaxy Note 10 and Galaxy S10 last month and, so far, there has been no news of any major blockers, especially ones that bricked phones. That may have given Samsung the confidence to push the same beta to the Galaxy S9 in the UK, South Korea, and India and the Galaxy Note 9 in India. Unfortunately, it may come with some bad news, at least for Bixby users.
SamMobile reports that betas for both devices don't include Bixby Routines, the new feature of Samsung's smart assistant that allowed users to automate tasks based on certain conditions. Previously, users had to manually trigger those commands, usually through voice, so it was definitely an improvement that made Bixby less of a burden. The outlook right now, however, doesn't seem so positive.
Hopefully, it is only a temporary setback as there doesn't seem to be any technical or logical reason for Samsung to withhold such a feature from these not-so-old phones. It definitely still has time to iron out the kinks as Samsung isn't expected to start rolling out One UI 2 with Android 10 until early 2020, and that's for the Galaxy S10 and Galaxy Note 10 first.