Galaxy S9 and S9+ official cases hint at new purple phone color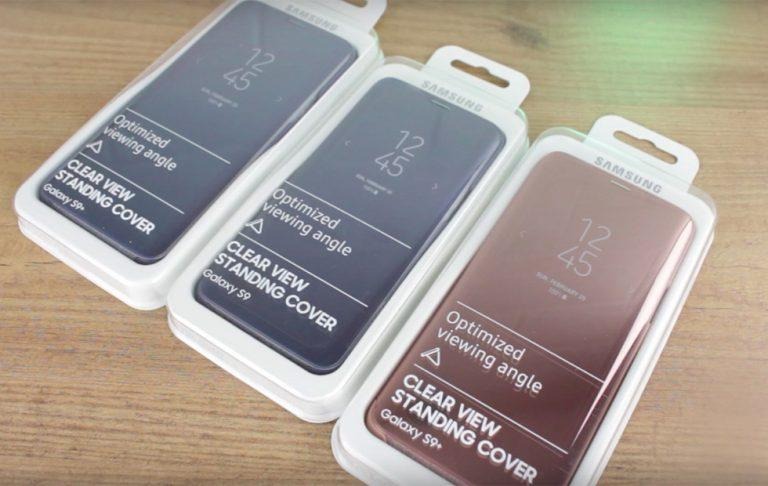 Official Galaxy S9 and Galaxy S9 cases from Samsung have appeared in an online and video, and they hint at things we may see in the handsets themselves. The video shows the Samsung Galaxy S9 and Galaxy S9 Plus Clear View Standing Cover and S View cover; they include the S9 and S9+ names specifically, and they hint at the existence of a new purple color.
The cases were shown off in a video from Mobile Fun, which gives a quick look at multiple units. Perhaps the most interesting among the details is that there's a new unusual, very distinct purplish eggplant color case joining the Black, Rose Gold, and White cases. It's reasonable to speculate that this case may hint at the existence of a new purple color option arriving with the Galaxy S9 and Galaxy S9+ phones.
During the video, Mobile Fun pops an existing Galaxy S8 phone into the Galaxy S9 case and notes that it fits almost perfectly, as does the S8+ into the S9+ case. This seems to back up rumors that the sizes will remain essentially the same between the current and upcoming flagship models.
Dimensions aside, the cases do reveal a different arrangement on the rear. The case shows the Galaxy S9's fingerprint sensor moved below the camera lens instead of remaining beside it. We've seen this arrangement in various rumors throughout the past year; it'll help users better touch the sensor with their finger while holding the phone than the current design.
The rear camera opening on the case is also rectangular with a vertical arrangement, meaning we'll see dual cameras arrive with the upcoming Galaxy flagships. The flash is positioned to the side of the camera, while the other side — in the absence of the fingerprint sensor — is left empty. Samsung will be officially introducing the phone later this month, and has teased that it will be revealing some big camera changes.