Galaxy S9 and S9+ leak in a brand new color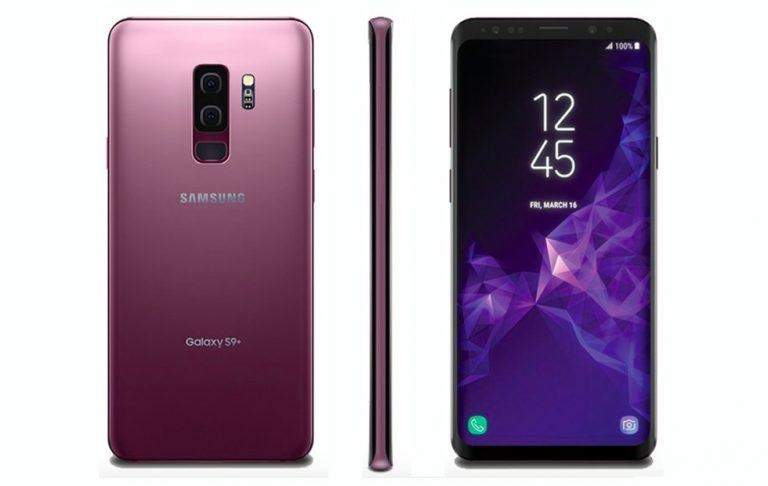 Late last week, a video was published showing off official Galaxy S9 and Galaxy S9+ cases from Samsung. The cases were about what we expected, but one oddity was tossed into the mix: a new color. The case has a strong purple shade just a bit lighter than eggplant, seemingly revealing that Samsung will introduce a new color option in its upcoming flagship model.
That new color option has been revealed in a tweet by @EVLeaks, which tweeted out images purporting to show both the Galaxy S9 and the Galaxy S9+ smartphones, including one in a new purple color option called "Lilac Purple." The shade of purple shown in the images (below) looks the same as the shade shown on the case in the recent video.
...in Lilac Purple. pic.twitter.com/p506mqDci4

— Evan Blass (@evleaks) February 5, 2018
The purple shade isn't a severe color, though it is distinct and readily noticeable. The color shown in the tweet above falls toward the "pink" side of the palette, though it is darker and immediately distinguishable from the Rose Gold version of the Galaxy S8 handsets.
The tweet shows a black front color despite the Lilac Purple rear and edges. The cases that appeared on video last week also presented black, white, and rose gold shades, indicating that buyers will get access to those color options as well.
Color aside, the Galaxy S9 phone shown in the tweet above shows the same rear arrangement indicated by last week's cases. The phone is shown with a vertically-arranged dual rear camera with a flash to the side and the fingerprint sensor positioned beneath the camera module. In its Galaxy S9 invitation sent in recent days, Samsung teased that fans can expect major changes with the new flagship model.