Galaxy S9 and Galaxy Note 9 camera Night mode comes with a serious bug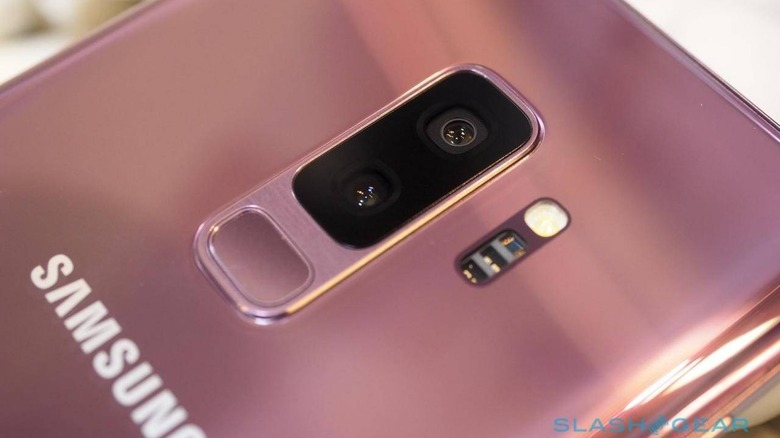 Samsung's flagships achieve high scores on DxOMark but have so far failed to steal the top spot from Huawei. One of the reasons for falling short of becoming Number 1 is its average performance in low light, especially night-time, photography. Samsung heeded the call of the market and started rolling out a dedicated Night Mode not only to the Galaxy S10 but to last year's generation as well. Unfortunately, the price users have to pay may not be worth the new feature.
To be fair, Samsung has had a sort of night mode for its phones since last year but it wasn't immediately available and hidden behind its AI-powered automatic mode. Given the trend in the smartphone market, users clamored for a dedicated Night Mode for the Galaxy S10. To its credit, Samsung rolled it out to the Galaxy S9 and Galaxy Note 9 but a bug hitchhiked with the feature.
It is a random bug that affected a random set of owners of the 2018 flagships. According to those users, the phones' cameras would randomly fail when taking a photo in Night Mode. Naturally, it would also fail save the photo that was just taken.
SamMobile and other users couldn't find any theory to explain the bug and no permanent solution seems to be available. Strangely enough, it seems to only happen when the camera is taking 12 megapixel 4:3 photos. The temporary workaround, then, is to switch to the 9.1 megapixel 16:9 aspect ratio when shooting in night mode.
It may sound like a small bug but it can be infuriating, not to mention depressing under some circumstances. Considering the warning for camera failure comes only after you've tried to take a photo, the special nighttime moment you were hoping to capture may be long gone.