Galaxy S9 Alternatives: upcoming flagships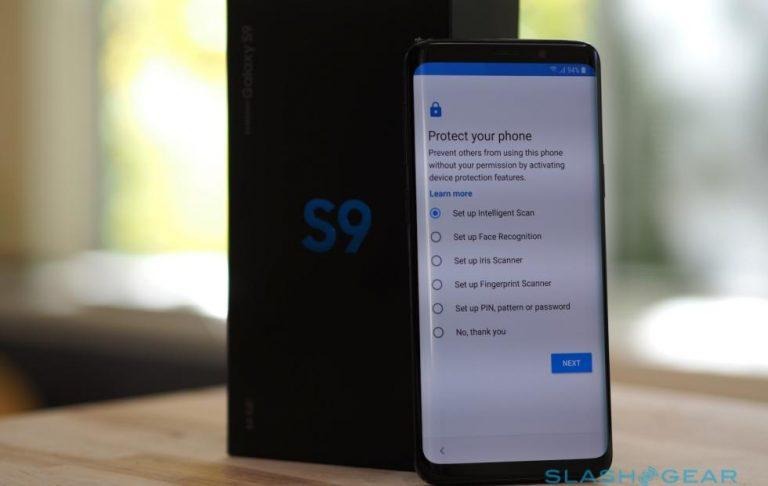 The reviews have finally come out and, as you might have expected (or not), the Galaxy S9 has pretty much set the pace of smartphones, especially Android ones, for the rest of the year. But, of course, that doesn't mean it will be the premium Android phone of 2018. We've only just begun and there are lots more coming in the months to come. So before you settle your mind or wallet on the Galaxy S9 or S9+, take a quick peek at what is yet to come in the next month or two.
Huawei P20
If February belonged to Samsung, March will be Huawei's time to shine. People will be paying attention, at least for the chance to see CEO Richard Yu goes off script again for the third month in a row. Presuming the company even allows him to go on stage again after MWC.
Drama aside, Huawei's next flagship is expected to be just as impressive as the Mate 10 last year. Or flagships rather. Huawei may take another three-pronged approach, with a Huawei P20, a Huawei P20 Pro or Plus, and a Huawei P20 Lite. These three will have different specs, features, and slight design differences, but they are all bound together by a common feature: the notch.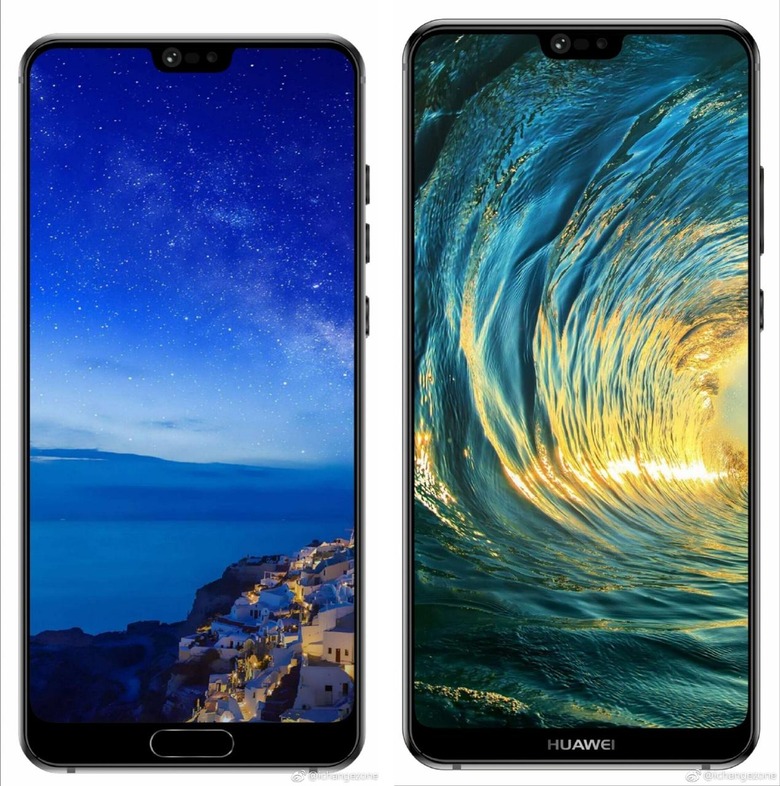 In terms of hardware, the Huawei P20 isn't expected to differ much from the Mate 10, making it more of a small incremental step forward. That means a Kirin 970 processor, complete with its own neural processing unit, 6 GB of RAM, and 64 GB of storage. The display should have 1080x2244 pixels, with the extra pixels for the screen flanking the notch. The higher-end Pro/Plus and mid-range Lite will naturally have different specs and resolutions.
The feature to watch will be its cameras, especially after the Galaxy S9 claimed DxOMark's highest score. There might even be, for the first time, three cameras at the back. Or at least a triple lens system, not unlike the Galaxy S9 variable lenses. Huawei will most likely make a spiel about face recognition and its machine learning, especially for the P20 Pro/Plus, which may not have a fingerprint scanner at all.
LG G7
Huawei isn't the only one with some drama this year. But, as they say, bad publicity is still publicity. That might be true for LG as well. Just after making some big claims at CES last January, it was rumored to have scrapped what should have been the G7 and started anew. True or not, LG did skip MWC last month, announcing only the LG V30S ThinQ, which is just a slightly upgraded V30, now with AI.
The LG G7, or whatever it will be called since LG is rumored to be rebranding its phone as well, is pretty much a mystery at this point. We can expect it to run on a Snapdragon 845 and, hope against hope, have more than 4 GB of RAM. Other than those base expectations, however, this G7 or G7 Neo or Judy sounds a bit like the LG V30 all over again.
In that case, its design will be its salvation or its damnation. If the leaks are true, it will indeed look a lot more like the iPhone X than any other LG phone. At least the front will. The back, however, does remain like an LG design.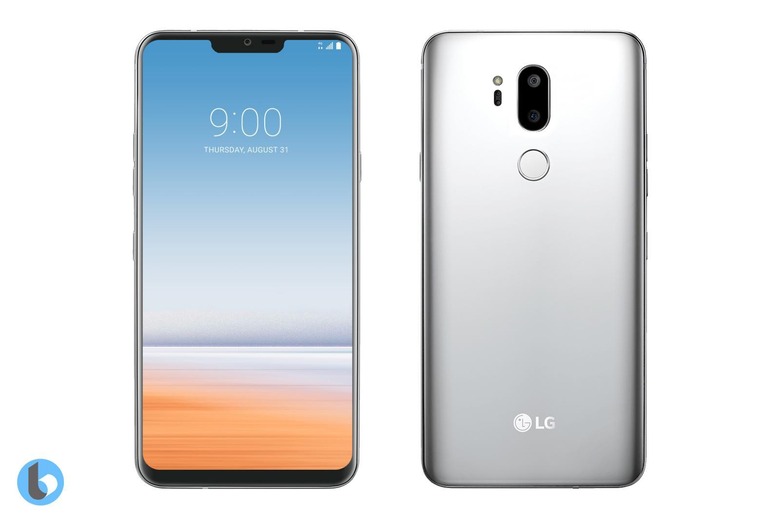 HTC U12
The drama continues with HTC though in a lesser way. The Taiwanese OEM was similarly silent at MWC, but it still made news when it laid off a good number of its employees after merging its mobile and VR businesses together. Not good signs for a company already struggling to make ends meet as far as its smartphones are concerned.
It was only recently that we finally got word on what the next HTC flagship, for now, let's call it the "U12" will be like. And the good news is that it won't have any notch. Instead, HTC will stick close to its relatively new "Liquid Surface" design language with one small addition: a "matte white" color. How it will pull off a matte finish with a normally glossy design is going to be interesting to see.
In terms of specs, the HTC U12 will also be interesting in terms of its camera. HTC is going back to the dual camera trend it actually started so long ago, with a 12 and 16 megapixel pair. Other specs include a 5.99 QHD+ screen, Snapdragon 845, 4 or 6 GB of RAM, up to 256 GB of storage, and Android 8.0 with Sense 10 and full Treble support.
OnePlus 6
OnePlus has always been seen as a sort of rebel, both in good ways and in bad. With the OnePlus 6, however, it might be falling in line with the rest of the market. Yep, it seems it will be adopting that oh so pretty (not) notch. Other than that, the OnePlus 6 might not stand out as much from the rest of 2018's flagships. In fact, with the notch, it might actually look a lot like them.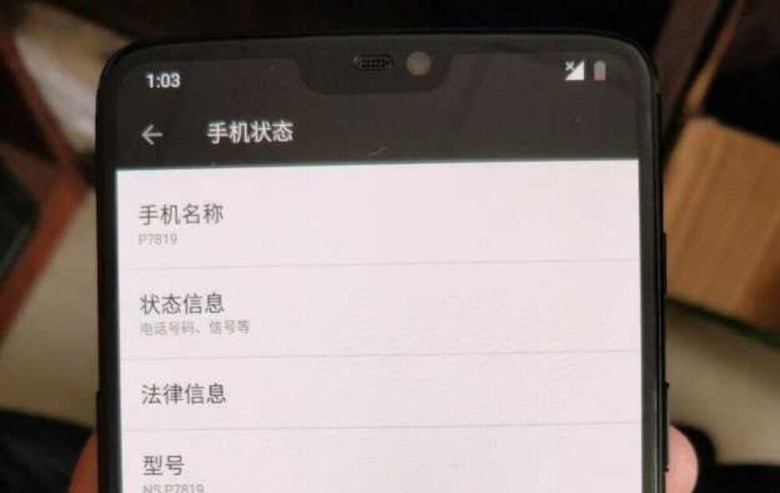 At least based on a leaked benchmark, the OnePlus 6 could be one of the best performing Snapdragon 845 phone. It probably doesn't hurt that it will have 6 or 8 GB of RAM. Despite that notch, we still don't expect OnePlus to jump to QHD resolutions, or embrace wireless charging, or, thankfully, drop the 3.5 mm headphone jack. In other words, the same formula of delivering high-end specs at comparatively lower prices. Just with a notch this time.
Xiaomi Mi Mix 2S
It seems that the progenitor of the bezel-less phone will not be able to escape the notch either. Depending on who you ask, that is. Some put the Xiaomi Mi Mix 2S' camera at the upper right corner of the phone, in a small notch that, admittedly, doesn't get in the way as much as the other notches. Others, however, simply put it down below, in a reduced but still very present bottom bezel.
The latter might better match the leaked specs for the smartphone, which includes a 6.01-inch 2160x1080 18:9 screen. No extra pixels for the displaced notification panel. It's going to run on a Snapdragon 845, of course, with 8 GB of RAM and 256 GB of storage. Xiaomi says it will enter the US market before the year is over, and the Mi Mix 2S would definitely make for a grand entrance. Knowing Xiaomi, however, that's unlikely to be the case.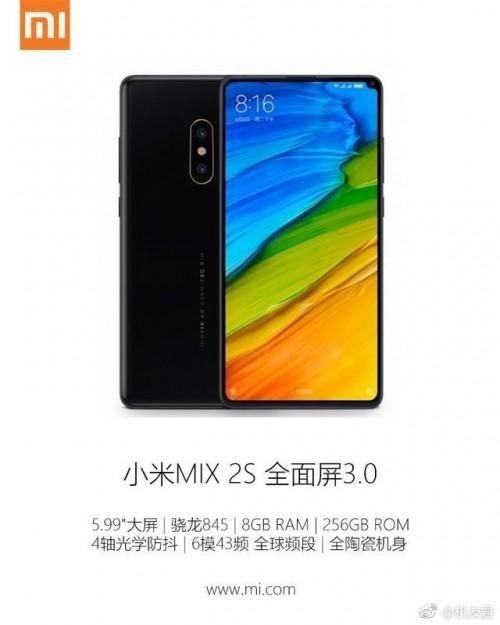 Nokia 9/Nokia 8 Pro
HMD Global is really carving out Nokia's place in the market, being rated as one of the well-behaved Android OEMs of late. It is making a commitment to Android One, for example, and has just announced one of the first Android Go phones. But just like the old Nokia, HMD seems to have no qualms about flooding the market with similar or similar sounding models.
It just announced the Nokia 8 Sirocco at MWC 2018 but that, thankfully, isn't its main 2018 contender. That title falls to either the Nokia 8 Pro or, better yet, the Nokia 9. Presuming those two aren't one and the same. There have been conflicting leaks and information about these two phones, but one of them is going to have that still puzzling penta-lens (not penta camera) feature. Fortunately, there doesn't seem to be any indication that either of the two will have a notch.
Wrap-up
Together with the Sony Xperia XZ2 and the ASUS ZenFone 5z, there is obviously more than just the Galaxy S9 to meet your Android smartphone needs for 2018. And that's just for the next few months. The second half of 2018 could be even more interesting, depending on how these forerunners set the market trend in upcoming months.