Galaxy S9 128GB and 256GB models could be US-bound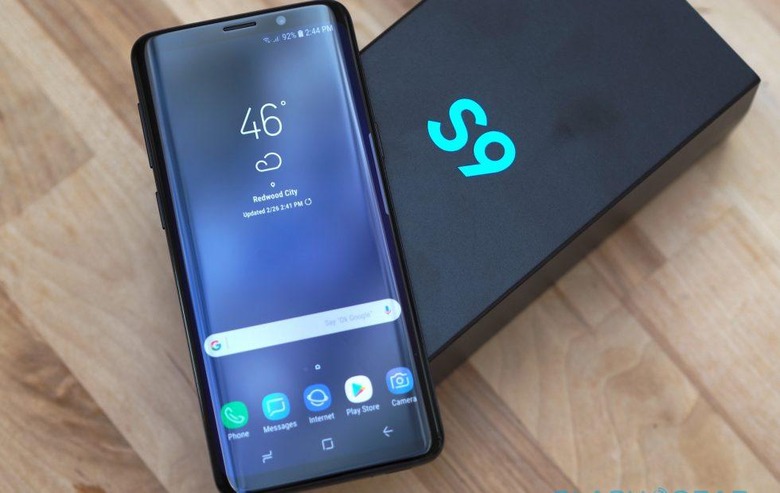 It appears that Samsung may soon release new storage options for the Galaxy S9 and its big brother here in the US. Thus far, the Galaxy S9 and Galaxy S9+ have only been available in the US with 64GB of storage. That's a decent amount, but it means anyone looking for more storage has to purchase a microSD card – an added expense that some would rather not deal with by purchasing a phone with more internal storage at the start.
If new listings from Verizon are accurate, then those who'd like to buy a Galaxy S9 with more than 64GB of storage might soon get the chance. As discovered by a Redditor who goes by the name of SirVeza, Verizon has updated its LTE Open Development page with listings for 128GB and 256GB Galaxy S9 and S9+ models.
READ MORE: Galaxy S9 reviewThis, obviously, suggests that Samsung is planning to bring these larger storage models to the US at some point in the (hopefully near) future. There's been no official confirmation either way, but seeing listings for them from one the United States' big four carriers is definitely a good sign. For the moment, however, there's nothing else to do but sit back and wait for Samsung to confirm that these devices are indeed heading Stateside.
The Galaxy S9's 64GB of storage isn't a huge bottleneck, especially when the phone also features a microSD slot, allowing you to expand storage significantly. Streaming has played a big role in reducing the need for massive amounts of storage, but even then, the fact that the Galaxy S9 and S9+ can record 4K video may drive people to want more onboard storage.
While a 256GB phone probably wouldn't be a smart buy for everyone, there are some folks out there who would definitely pick one up, so it's a little curious that Samsung didn't launch these models in the US in the first place. We'll keep an ear to the ground for more on when these 128GB and 256GB phones might launch, so stay tuned.