Galaxy S8 soon to come in Burgundy Red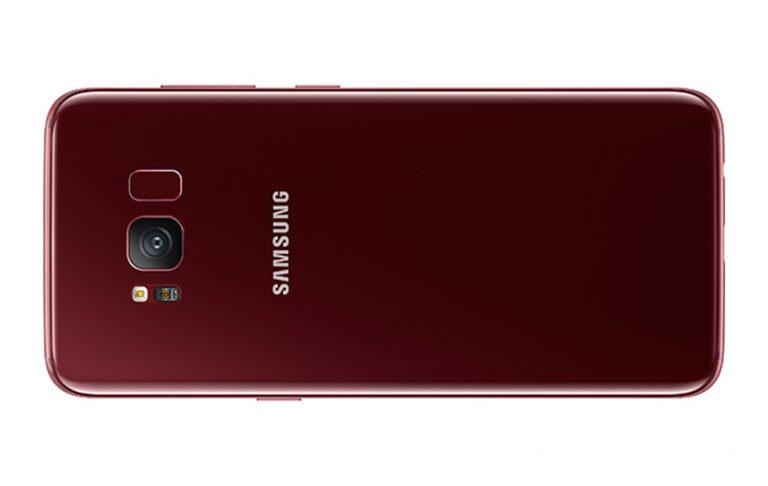 Remember when red, or one of its many variations, was the new black? Well, it seems that Samsung does indeed remember. Though almost a year too late. Samsung has just announced that a Burgundy Red edition is coming out, not for the Galaxy Note 8 but for the Galaxy S8. Yes, the early 2017 flagship is getting a new color, just months before a new flagship is announced.
What's with red anyway? Well, for one, it's definitely a head turner. Most of the smartphones in the market are either black, white, or gray, with some patches of blue or green in between. Even pink, thanks to the Rose Gold iPhone, has become almost common.
When Apple put out its limited iPhone Red edition, some manufacturers naturally wanted the new paint job. Here's Samsung's take, with a name that evokes images of classy wine.
The Galaxy S8 Burgundy Red joins the rainbow of color choices that already include Midnight Black, Orchid Gray, Coral Blue, Arctic Silver, and Maple Gold. Samsung says that the new model will first come to Korea on November 28. The company, however, is still playing coy on which markets will get the new color afterward.
The Burgundy Red color is definitely aimed at those who still haven't purchased a Samsung 2017 flagship, but the question is whether the unique color will be enough to sell. The Galaxy S8 itself is the smallest and most affordable of the three Samsung champions, but it is rumored to soon have a successor as early as January.
SOURCE: Google