Samsung S8, S9, S10, Note vital updates: Here's what's new today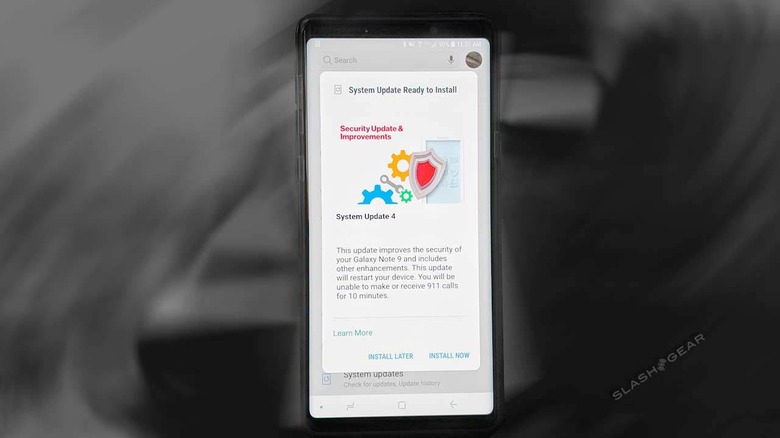 Android updates for Samsung devices are coming in fast, and it's high time you got current. Today we're having a peek at the latest versions of software for all the newest versions of the Samsung Galaxy S and Galaxy Note, as well as Galaxy A and J series. These devices aren't all up to Pie, just yet, but the most recent phones are either right on the edge, or – shock! They're there already. Let's have a peek.
Galaxy S10 latest software update
First we're having a peek at the latest version of Android for the Samsung Galaxy S series, starting at the Galaxy S10 and working our way backward. The Samsung Galaxy S10 should have Android 9 Pie right out the gate, so there's no need to worry that you're not on the latest version of Android.
BUT, if you have a Galaxy S10 and you're not on the latest security patch, that you'll want to address immediately. The latest security update for the Galaxy S10 depends on your region of the planet. If you live in Switzerland, for example, you might already have the April 2019 security update.
Elsewhere in the world you might still be on the March 2019 security update. There's no MAJOR reason why you'd absolutely need the latest security update asap, necessarily, but there IS a bit of a bonus in the mix. This update comes with a Dedicated Night Mode for the device's camera.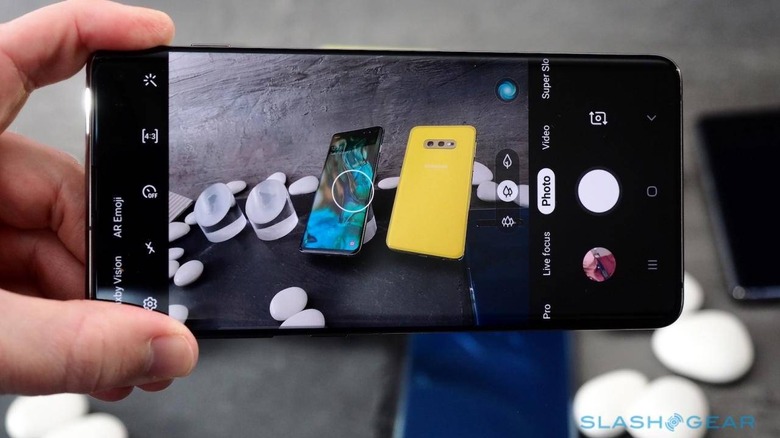 Galaxy S9, S8, S7, S6 latest software update
The rest of the Galaxy S series latest version of Android looks a little something like this – and let us know if you've got something newer! Samsung Galaxy S9: Android 9 Pie. Galaxy S8: Android 8/9 depending on your region of the world. Galaxy S7: Android 8.1 Oreo.
Samsung Galaxy S6 should be on Android 7.0 Nougat – which isn't particularly new. HOWEVER, you should still have at least a January 2019 security update. The official Samsung security update page suggests that monthly security updates are no longer scheduled for the Galaxy S6 in any form.
Security Updates for all Samsung devices
If you own a Samsung Galaxy S7, S7 Edge, S8 Lite, or Galaxy Note FE, you should be checking for security updates quarterly. If you own a Galaxy S7 Active, Galaxy S8 or newer, or Galaxy Note 8 or newer, you should be watching for monthly security updates.
Galaxy A5 and Galaxy A8 should watch for monthly security updates. Quarterly updates are still scheduled for Galaxy A5 (2016), A6, A7 (2018), A8 (2018), A9 (2018), A2 Core, A10, A20, A30, A40, A50, and A70. Users with Galaxy J2 (2018), J3 (2017), J4 (2018), J5 (2017), J6, and J7 (2017) should also expect monthly updates.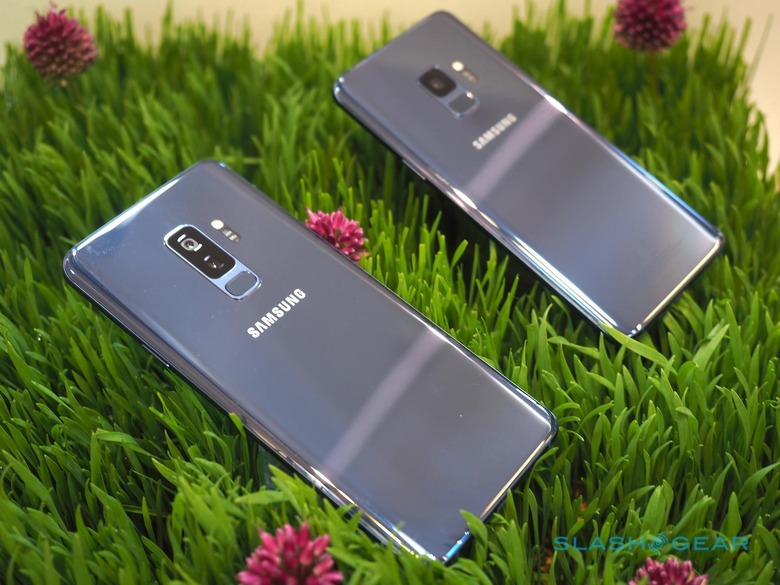 How to check your version, initiate update
If you've got a Samsung device running Android, checking for the latest update is relatively straightforward. On your main homescreen, tap the APPS button or swipe up to see your apps. Find and tap the SETTINGS app.
In Settings, scroll down to the bottom of the list to find and tap ABOUT DEVICE or ABOUT PHONE. You might need to scroll down and tap SOFTWARE INFORMATION. Here you'll be able to find info on your latest Android security patch level, security software version, and Android version. Tap the Android version menu item several times rapidly to reveal the secret easter egg for your version of Android.
IF you'd like to skip right to the part where you check for an update, that's even easier. Open your settings app and scroll all the way to the bottom of the list to find SYSTEM UPDATES. You may have to tap "Check for updates" even if the resulting pop-up shows that "You're all set." And bang! You'll be up to the newest everything.