Galaxy S8 S Health app tipped with doctor scheduling feature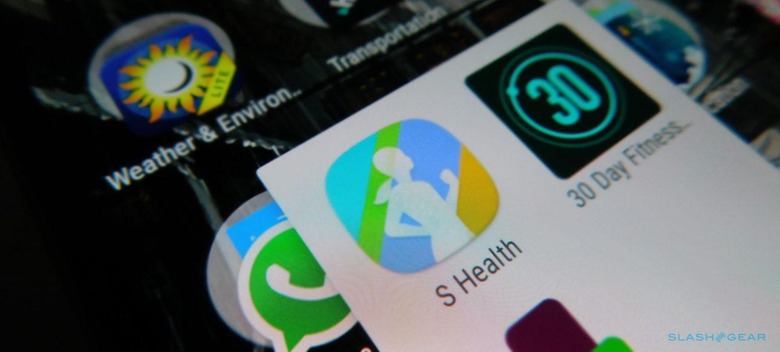 The Samsung Galaxy S8 will include an updated S Health app that allows users to schedule doctor appointments directly within the app, according to sources. This will be one of multiple new features coming to the new health app, the others including integration with health-related services including WebMC and Amwell, video access to certified medical professionals, and more.
The information comes from SamMobile, which reports that it received the information from unnamed sources. According to the report, the upcoming iteration of S Health for Samsung's Galaxy S8 phone will include WebMD and Amwell built in. Owners will be able to search their health symptoms directly within the app, as well as drugs and medical conditions.
Those who are particularly concerned about something will reportedly be able to access a certified doctor at any time and have a video-based appointment with them. Scheduling with these doctors will be available in-app, according to the sources. The app will also reportedly make it possible to directly search for pharmacies.
The app will also expand beyond its current tracking features to keep a history of things like photos of physical conditions, symptoms, and any prescriptions the person takes. Payments for any doctors services can be made through this new app, as well. Finally, users are said to be able to call emergency services from within the new S Health app. All of this will be available to those located in the U.S.; it isn't clear whether they'll be exclusive to the Galaxy S8, however.
SOURCE: SamMobile