Galaxy S8 Pirates of the Caribbean Edition is official (and hard to get)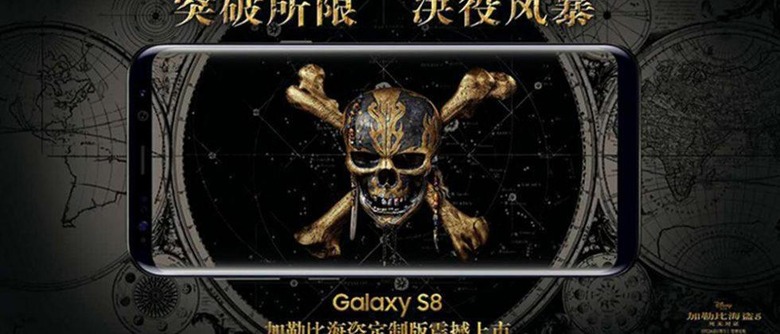 Remember that special 'Pirates of the Caribbean' Galaxy S8 variant we saw a couple weeks ago? It is back, and it is official this time. There's a big catch, though, that may disappoint fans located in the western world: it appears to only be available in China, making it particularly difficult to get in the US or similar regions. If you do find someone to send you a copy, though, expect to pay handsomely.
This isn't the first time Samsung has released a themed Galaxy smartphone and it doubtfully will be the last time. We've seen, for example, Batman and Iron Man-themed handsets in the past, and so when leaked images of a 'Dead Men Tell No Tales' variant surfaced, no one was surprised. Images of the kit appeared online only a week or so before the movie hit theaters, and so it appeared Samsung was gearing up for another special release.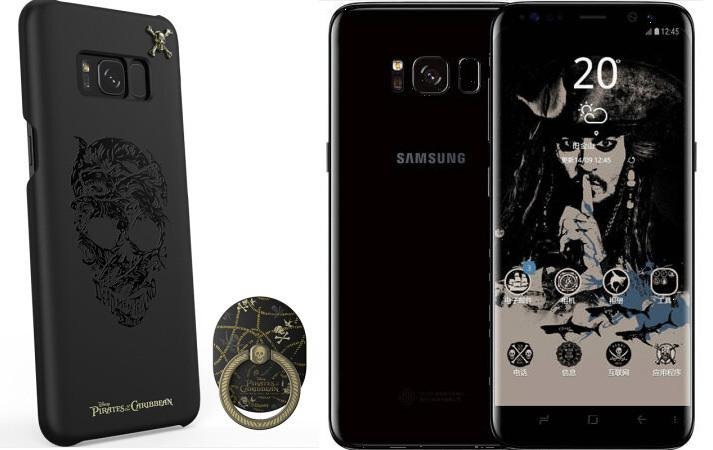 The movie's premiere date came and went, though, without any announcement from Samsung, indicating this phone wouldn't be arriving for the North American market. Such appears to be true, as it has now launched for customers in China. As the photos show, the special edition handset includes a fancy pirate-themed 'treasure' box, a removable case with a skull on the back, and a special phone ring holder.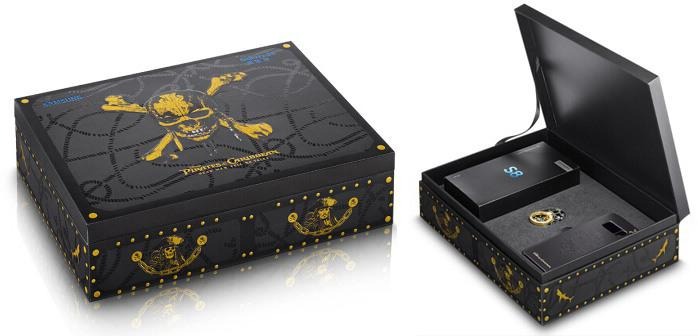 The phone itself is an ordinary Galaxy S8 handset, and the design isn't applied to the handset itself, rather being limited to the case and a special movie-based theme. That makes it a bit more attractive for the non-diehard fans who may not want to sport the pirate lifestyle 24/7, but it does make it feel a bit less special. If you manage to find a unit of the special edition phone, you'll have to pay the equivalent of $880 USD, not including shipping.
SOURCE: GizmoChina