Galaxy S8 hits FCC, renders compare size with others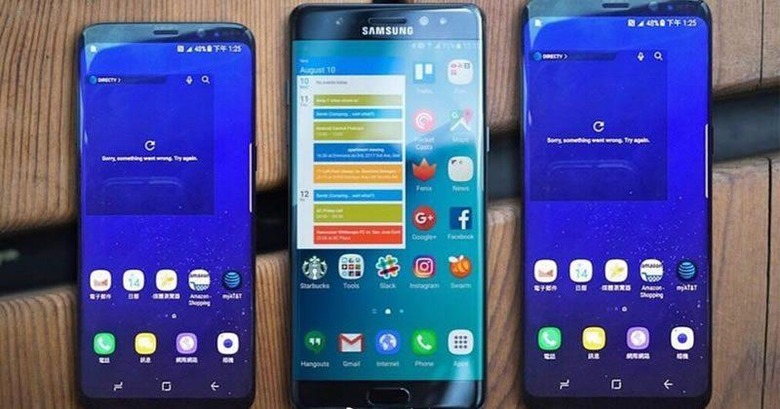 With MWC 2017 out of the way, the next big mobile event we're waiting for is Samsung unveiling of the Galaxy S8 later this month. That is, unless Apple suddenly holds its iPad earlier than speculated. With just weeks before the next "Unpacked" event, sources are hunkering down information regarding the two high-profile smartphones. Even the FCC is getting a dose of Samsung, with the Galaxy S8 and Galaxy S8+ passing through the agency, confirming that the smartphones will be available from all US carriers and even in unlocked models.
There isn't much to be gleaned from an FCC sighting other than proof of life, so to speak. As an agency dealing with wireless communication, it also has information on the networks supported by smartphones. The good news: the Galaxy S8 and S8+ will support GSM, CDMA, and a plethora of LTE bands. Meaning it will be compatible with all US carriers. The bad news? Well, there isn't one, for now.
The FCC filing also confirms the model numbers for the smartphones, which isn't a surprise anymore. The Galaxy S8 will be the SM-G950 and the Galaxy S8+ will be the SM-G955, taking after the Galaxy S7 (SM-G930) and Galaxy S7 edge (SM-G935) from last year. And yes, there is no SM-G940/G945, because that would be bad luck. That didn't save the SM-N930, a.k.a. the Galaxy Note 7, from such an unlucky fate.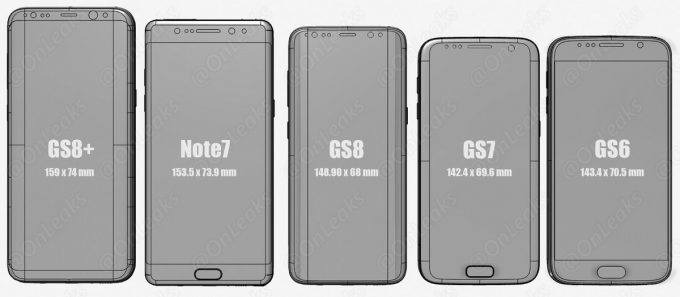 On the unofficial side of things, leakster OnLeaks shared a couple of renders on Twitter that compared the Galaxy S8 and S8+ sizes against others, like the Galaxy S7, Galaxy S6, Galaxy Note 7, iPhone 7, and iPhone 7 Plus. Of course, these figures are based on what has been leaked so far. It's interesting to see how the Galaxy S8 is narrower than its predecessors and rivals, except for the iPhone 7. If Samsung manages to pull off a display as impressive as the LG G6's "FullVision" display, then Samsung might just have yet another winner, despite the tragedy that beset it last year.