Galaxy S8 Details Leak: This Might Be Samsung's Secret Weapon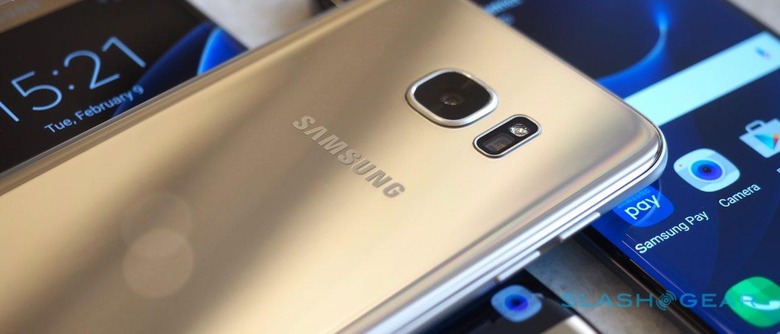 Is it too early to look toward the Galaxy S8? With Samsung's Galaxy Note 7 woes still at the forefront of a lot of conversations, most would probably say no, but the Galaxy S8 leaks keep coming anyway. The latest one comes from Forbes, and though this report contains a handful of things we've heard already, it also details the GPU that could be found within the Galaxy S8, something we haven't heard all that much about.
According to the Forbes report, the Galaxy S8 will come equipped with an ARM Mali-G71 GPU, which is certainly a powerful piece of hardware. When grouped with the rumored 4K display and an octa-core Snapdragon SoC, it becomes clear that this could be one monster of phone. More powerful, most would argue, than the vast majority of consumers need.
The Galaxy S8 might be overpowered by most standards, but if Samsung plans to chase virtual reality with the device, then those specifications will work rather well. It seems logical to assume as much too, since Samsung's been throwing a decent amount of support behind its Gear VR platform, launching a new iteration of the device alongside the Galaxy Note 7.
The race for VR dominance is heating up as well. Not only do we have Oculus Rift and HTC VIVE competing for market share on the PC-based side of things, but Sony is preparing to roll out its PlayStation VR. There are a lot of companies vying to grab a slice of that VR pie, and if these specifications turn out to be accurate, it would mean that Samsung doesn't want to get left in the dust should VR take off in a big way.
Obviously, nothing is set in stone until Samsung makes it so, and that confirmation is still quite some time off. Still, it wouldn't be surprising to see Samsung pull out all the stops with the Galaxy S8, especially after the mess that has been the Galaxy Note 7.
SOURCE: Forbes