Galaxy S8 could have 3,250mAh battery, 6GB RAM variant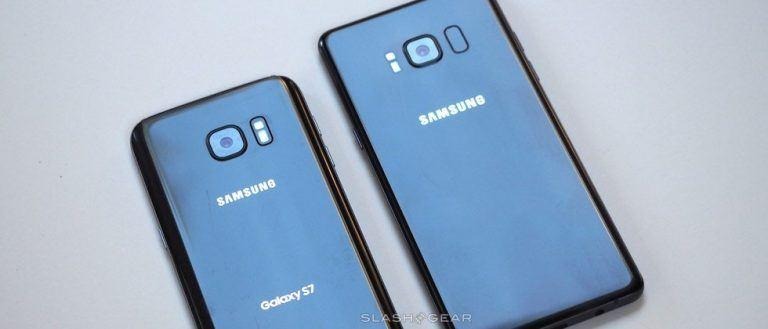 Just because Samsung is delaying the big reveal of the Galaxy S8 doesn't mean the leaks and rumors will do likewise. Although by now it seems that anything and everything that can be said of the delayed flagship has already been said, but there's still a bit of wiggle room for more. And by more, we mean things that could potentially be confusing, like this word about a 6 GB RAM variant, which will be unavailable in the US, as well as 3,250 mAh battery packs inside the same body size as the Galaxy S7 last year.
In the past, Samsung usually blazed the trail when it comes to putting new silicon inside their smartphones but for almost two years now, it seems that Samsung will be capping its smartphone RAM to 4 GB max. And it's probably not because it doesn't have RAM chips that can add up to 6 GB or RAM, which is already boasted about.
It seems, however, that, at least in China, Samsung will give into the trend. There is now a somewhat shady tip that there will be a model that will sport 6 GB of RAM. Why Samsung is limiting that to one market is still unknown but, indeed, most of the 6 GB RAM smartphones have been limited to China anyway.
Alongside the RAM tip, however, is something about the storage capacity of the Galaxy S8. According to that same source, the smartphone will come in two configurations of 4 GB RAM/64 GB ROM and 6 GB RAM/128 GB ROM. There doesn't seem to be a 4 GB RAM/128 GB ROM nor a 256 GB ROM option, as previously leaked. If so, international markets might be looking at a flagship with only up to 64 GB of internal storage tops. Good thing Samsung returned the microSD card slot, then.
As for the battery, the 3,250 mAh pack for the Galaxy S8, and 3,750 mAh for the Galaxy S8 Plus, is definitely welcome news, an upgrade over the Galaxy S7 last year. That said, given Samsung's recent tussle with batteries, there might also be some cause for concern. Especially considering it will be cramming a higher capacity battery inside a body that is believed to be no larger than the Galaxy S7, which almost sounds like another recipe for disaster.