Galaxy S8 And S8+ Start Rolling Out To The Rest Of The World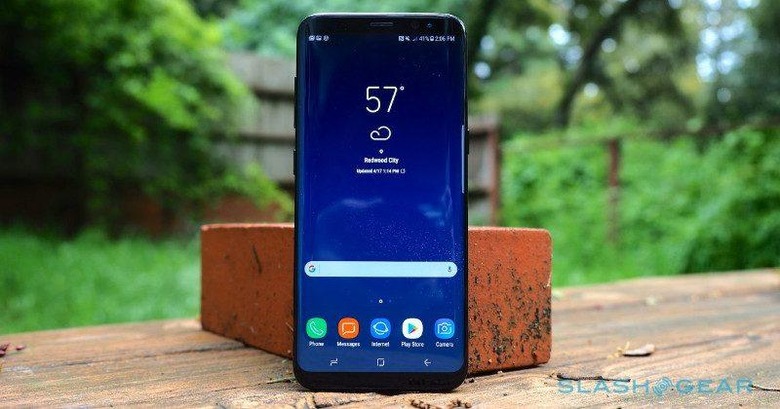 Korea and the US have had their head start. Now it's time for the rest of the world to get their hands, not to mention fingerprint smudges, on Samsung's newest darlings. The global availability of the Galaxy S8 and the slightly larger Galaxy S8+ has, unsurprisingly, started with the US, Canada, Korea, and, actually surprising, Puerto Rico. In the coming weeks, it will roll out to other markets, though some features might not exactly make it in time.
The Galaxy S8 and its sibling will undoubtedly be the talk of the smartphone town in the months to come. Whether that will be in a good way or otherwise, we'll have to wait a few more weeks to see from all corners of the globe. We will definitely keep an eye out for fire reports.
Our prolonged experience with the Galaxy S8 has been promising. It is definitely a pleasure to hold, perhaps more so than the LG G6. The curves definitely factor into it. The display is as bright and crisp as any Super AMOLED ever and the performance of the Qualcomm Snapdragon 835 (Exynos 8895 for some markets) is unquestionable. And despite having only one camera, it still churns out high-quality photos that even those with dual lenses have difficult matching.
Our biggest issues with the smartphone weren't on the hardware but on the software surrounding. Bixby was a rather big letdown, missing its most promising feature at launch. Connect, though marginally convenient, seemed to have a bias towards Samsung's ecosystem. And DeX has yet to be truly tested when the Station docks finally come out.
Of course, no smartphone is perfect and there are already reports of complaints, issues, and potential battery concerns all around. And other markets aside from the US and Korea might even get the shorter stick when it comes to the still non-existent Bixby Voice. But unless something catastrophic happens to the Galaxy S8, it does seem that Samsung has the makings of a winner and a savior.
SOURCE: Samsung