Galaxy S7 unlocked in the USA: released at last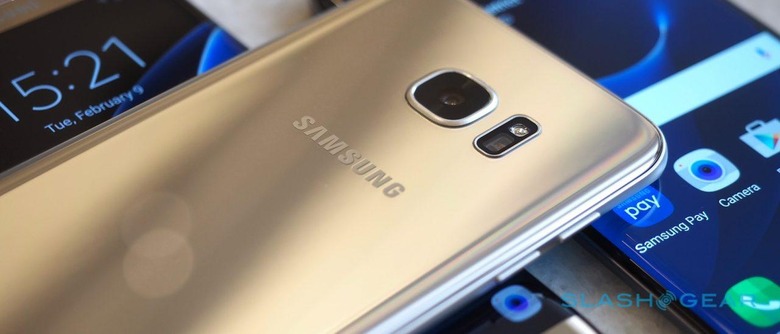 The tide has turned. Samsung has released the Galaxy S7 and the Galaxy S7 Edge in the United States unlocked and free of carrier bloatware. Both devices are coming with the Qualcomm Snapdragon 820 processor, 4GB of RAM, and the same 12-megapixel camera they had when you already purchased the device through a carrier. Samsung Pay still works, wireless charging and fast charging with the charger they come with. And what's that? Yes, it's true: they support all bands. All of them.
You'll find the following bands supported by this device to be as numerous and plentiful as the most readily unlocked devices in the United States. Everything Qualcomm's chip can support -
CDMA 1x & EVDO Rev 0/RevA – BC0, BC1, BC10
GSM – Band 2/4/5/8
UMTS – Band 1/2/4/5/8
FDD-LTE – Band 1/2/3/4/5/7/8/12/13/18/19/20/25/26/29/30
TDD-LTE – Band 38/39/40/41
TD-SCDMA – Band 34/39
That's far more than you're ever going to need. That means AT&T, T-Mobile, Verizon, US Cellular, Sprint, or whatever other terrible decision you're going to plan on making.
This device is also – as mentioned – free of carrier bloatware. No need to worry about the junk.
You can get the Samsung Galaxy S7 Edge unlocked in any color you like, so long as it's silver. The same goes for the Galaxy S7 unlocked, just so long as you like the color black.
This device is also gloriously free of any carrier markings. No brand-names other than Samsung's own. That's exactly how we like it. That's how you aught to like it too, unless you're super hardcore and want to sand off the Samsung logo, too. That'd be pretty gosh-darned hardcore indeed.
These devices can be found at Samsung's store online as well as through Amazon, Sam's Club, Target, Best Buy, or through Samsung on eBay. You'll find the Galaxy S7 unlocked for $669.99 USD, while the Galaxy S7 Edge unlocked will cost you $769.99 USD.
Have a peek at our Samsung Galaxy S7 Review as well as our Galaxy S7 Edge Review to see what these devices are about – minus the carrier bits, of course.