Galaxy S7 ships early for some T-Mobile, European users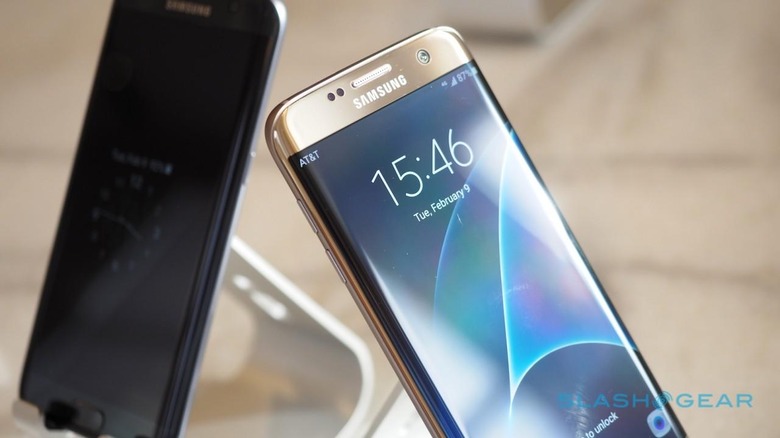 Depending on how you view things, Christmas might be too early or too late. But for some excited would be owners of the Samsung Galaxy S7, it has just arrived or would be in just a day or two, definitely a lot earlier that the rest of world. Some T-Mobile subscribers are only too happy to share with their kin that they have been notified that their new smartphone has already started shipping. But at least one fan in Europe no longer needs to wait, as he has already received his gift from Santa Samsung.
Formally speaking, the first batches of the Galaxy S7 and Galaxy S7 edge aren't scheduled to hit the first stores until March 11. At least for the 60 countries where the launch will happen simultaneously. Of course, it isn't unheard of that some do get their hands on a retail device ahead of schedule, but it seems that T-Mobile is a wee bit too excited.
Over at Reddit, several subscribers have chimed in what seems to be the case for the carrier: some users will be getting their devices on Monday or at least on March 1. At least one user has even received notification that the device has already shipped, just waiting to be delivered to the lucky customer's doorstep. It will most likely be a limited to a very few randomly selected subscribers, which is probably enough reason for some to lose sleep at night for the next few days.
One European user won't have that problem. Reddit user infffy boasts that he already got his Galaxy S7 edge ahead of everyone else. Whether that breaks some embargo of sort, we'll leave for lawyers and Samsung to decide. Samsung fans could probably care less, especially as infffy was generous enough to make and share a few videos. And just to be clear, none of them happen under water.
Naturally, he was already greeted with many questions about the device, its features, and its performance. One recurring question is about the fingerprint sensor. Some might remark that Samsung's implementation in the past hasn't exactly been stellar. The video below seems to prove that it has indeed improved, if only by a bit.
Curiously, infffy reports that there are barely any notifications on the always on screen, theorizing that it might work only for Samsung's own apps or, at least hopefully, might just be a bug. If T-Mobile does start shipping some units to their customers within the next 48 hours, we might soon see more confirmation of these (mis)features, and hopefully some more low-light shots as well.