Galaxy S7, S7 Edge Launches In The US, Global Markets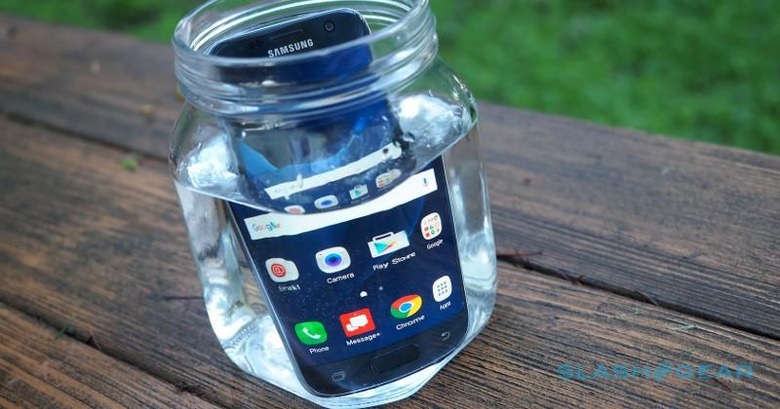 Today marks a milestone for Samsung. March 11 marks the official launch of the Galaxy S7 and the Galaxy S7 edge in key markets around the world and, at least those Europe, Singapore, Australia, and South Korea are already on their way to enjoying Samsung's latest flagship. The US, naturally, is that far behind, following a few hours later. Now starts the true litmus test of whether the initial hype and positive reviews of the Galaxy S7 siblings will translate into actual sales, not to mention profits, for Samsung.
The Galaxy S7 and Galaxy S7 edge are practically straightforward evolutions of their predecessors, rather than a disruptive revolution like the Galaxy S6. And that, actually, is a good thing, as it allowed Samsunng to refine its design and features to near perfection. The Galaxy S7 boasts of the usual 5.1-inch QHD screen, this time powered by the latest high end processors, the Qualcomm Snapdragon 820 in most cases. Compared to last year's hero smartphone, the Galaxy S7 carries a bigger 3,000 mAh battery and also supports a microSD card. It also brings back the waterproof abilities of the Galaxy S5 but without the flap cover for the micro USB port.
The Galaxy S7 edge is now slightly larger than the main smartphone, sporting a 5.5-inch QHD screen and an equally larger 3,600 mAh battery. For this round, Samsung considerably update the Edge Screen panels, incorporating more functionality, data sources, and some amount of customization. It's still not completely flexible, but it's still better than before.
Samsung is banking heavily on photography this year. While it reduced the number of megapixels on its sensor, from 16 last year to 12, it more than compensates by introducing DSLR-like Dual Pixel Phase Detection AF, larger pixel sizes, and a larger aperture. This results in faster and more accurate autofocus and better performance in low light situations. There is, however, going to be some controversy around that, with rumors that two types of sensors will be shipping in different Galaxy S7 models, one with Sony's CMOS sensor and another with an equivalent Samsung-made sensor but with the addition of ISOCELL technology.
Head on over to our Galaxy S7 and Galaxy S7 edge reviews to see how these two perform in the real world, especially when taking pictures of cats that just wouldn't hold still.
In the US, carriers have already revealed their tempting offers to get their subscribers, or would-be subscribers, to go out and buy a Galaxy S7 or a Galaxy S7 edge. Or a Galaxy S7 edge and Galaxy S7, depending on the details or their pseudo buy one, get one promos. Analysts and some sources believe that the Galaxy S7 will sell less than the Galaxy S6 due to its more incremental update nature, but Samsung execs claim that pre-orders have actually been stronger than they expected. Hopefully that won't mean yet another inventory mismanagement that led to an almost disastrous rollout for the Galaxy S6 and Galaxy S6 edge.
SOURCE: Samsung